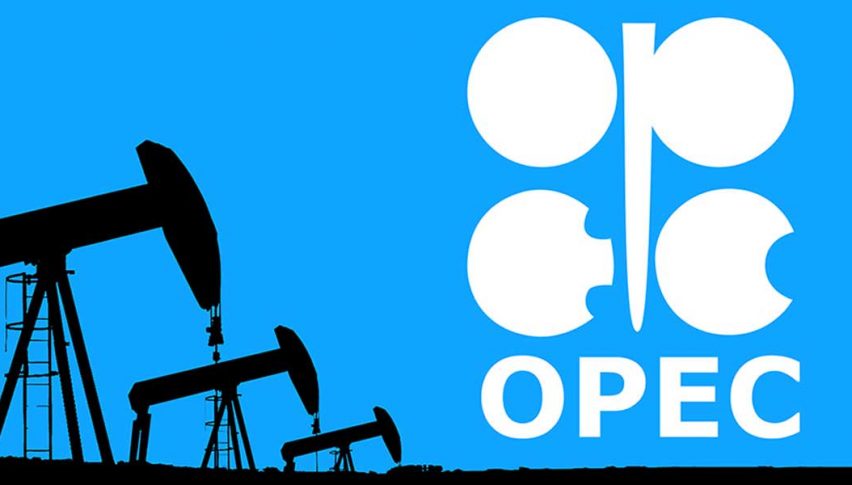 Crude Oil Jumps $3 Breaking Last Week's Resistance, Despite the Downward Revision in the US Q1 GDP
US WTI crude oil is approaching the $113 level as it rises to the best levels of the week. The report that OPEC+ won't raise output beyond what's already planned shouldn't have been a surprise so I don't see a catalyst for the latest rally in oil.
However, we've seen over the past six weeks that bearish global sentiment, Chinese lockdowns, a huge SPR release and ultra-high gasoline prices haven't killed prices yet. The takeaway is that Russian oil isn't getting out, so supply is constrained. You have to wonder what happens when the SPR release ends in October.
US WTI Oil H4 Chart – The Resistance Has Been Broken
Buyers prevail after the OPEC+ announcement 
The US Q1 GDP which came at -1.4% in Q1, was expected to be revised higher to -1.3%, but instead was revised lower to -1.5%. Q2 will probably show another contraction in the economy, which will mean a recession. But, US WTI crude Oil jumped from below $111 today to $113.80s. In any case, this is a small slice of evidence that the March-May wedge will resolve to the upside and retest $130.
US Q1 2022 Prelim GDPQoQ
Q1 GDP (second reading) -1.5% vs -1.3% expected
The first reading was -1.4%
Q4 final was 6.9% annualized
Personal consumption +3.1% vs +2.7% advance
Core PCE +5.1% vs +5.2% expected
Deflator +8.1% vs +8.0% expected
Details:
Net trade -3.23 pp vs of cut 3.2 pp from growth in advance
Inventories cut -1.09 pp from GDP vs -0.84 pp in the advance report
Home investment +0.02 pp vs -0.03 pp in the advance report
Personal consumption +2.09 vs +1.83 pp advance
Gross private domestic investment +0.10 pp vs +0.43 pp in advance
Government spending -0.47 pp vs -0.48 pp in advance
Inflation was a bit more of a drag and so was gross private investment, largely as a result of more inventory building.