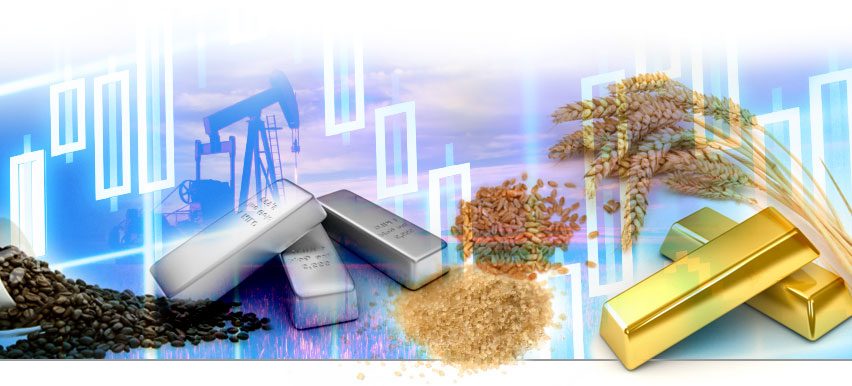 Copper And Commodities Dive, As Recession Fears Take Over
Crude Oil has been on a strong bullish trend for two years, which picked up pace in March, as geopolitical tensions in Ukraine increased fears of a supply disruption, especially after US sanctions on Russian Oil and Gas, which the EU has been trying to adhere to. But last Friday we saw a massive turnaround which continued yesterday as US WTI Oil crashed to $97.
Last week, global brokerage firm JPMorgan shocked everyone as its report estimated that global oil prices could reach a "stratospheric" $380 a barrel if US and European penalties prompt Russia to inflict retaliatory crude-output cuts. But now, analysts have shifted their views and the targets for crude Oil now vary between the wide range of $65 a barrel and $380 a barrel.
Commodities have all been plunging, with the targets for crude oil varying between the wide range of $65 a barrel and $380 a barrel. Copper prices sunk to their lowest in almost 20 months as persistent worries that a recession would dampen metals demand hit a market with thin summer volumes. "That dollar strength yesterday was the trigger that came on top of the recent recession fears, pulling the rug from under the market," said Ole Hansen, head of the commodity strategy at Saxo Bank in Copenhagen.
Copper Daily Chart – A Swan Dive Since Early June
The recession fears are growing with the new covid measures in China and the economic slowdown in Europe.
"By country, Germany saw the sharpest fall in overall activity, though the rate of decline softened from that seen in May, while French firms saw a renewed contraction that was the steepest since last August. Growth at Italian firms meanwhile softened to the weakest in the current 17-month sequence, heading closer to stagnation."
June Construction PMI 45.9 Points
May Construction PMI was: 45.4 Points
June Construction PMI: 46.4 Points
May Construction PMI was: 50.9 Points
June Construction PMI: 50.4 Points
May Construction PMI was: 54.3 Points
June Construction PMI: 47 Points
May Construction PMI was: 49.2 Points
Commenting on the latest results, Usamah Bhatti, Economist at S&P Global Market Intelligence, said: "Eurozone construction companies reported a sustained downturn in activity halfway through 2022. Construction activity fell at a solid pace that was the quickest for 16 months amid a steep deterioration in new orders.