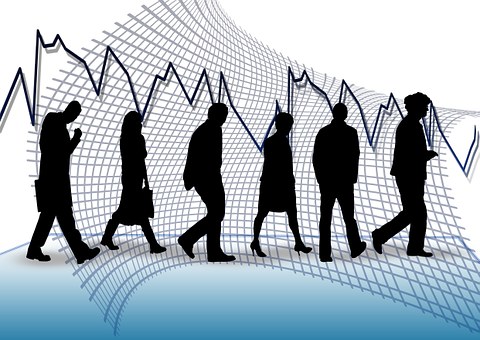 Higher Unemployment Sends the USD On A Retreat
The non-farm employment report from the US was the last one for the week, after yesterday's stable ISM manufacturing report. Today's NFP report wasn't too bad, but the markets have taken it negatively and the USD is retreating lower.
The initial reaction was to sell the USD, likely on the higher unemployment rate. Although the main number for the FED will be the CPI inflation report on September 13. The plunge in gasoline prices has been constructive and other elements like used cars and airline/hotel fares are also negative. Stepping back, there have been some big dollar moves this week and we're still dealing with the turn of the calendar. Monday is a US holiday and there's still great uncertainty in Europe and China.
US August Non-Farm Payrolls
August non-farm payrolls come at +315K vs +300K expected
July non-farm employment was +528K (revised to 526K)
Two month net revisions -108K
Estimates ranged from +75K to +450K
Unemployment rate 3.7% vs 3.5% expected
Prior unemployment rate 3.5%
Participation rate 62.4% vs 62.1% prior (was 63.4% pre-pandemic)
U6 underemployment rate 7.0% vs 6.7% prior
Average hourly earnings +0.3% m/m vs +0.4% expected (prior +0.5%)
Average hourly 

earnings

 5.2% y/y vs +5.3% expected (prior 5.2%)
Average weekly hours 34.5 vs 34.6 expected
Change in private payrolls 308K vs +300K expected
Change in manufacturing payrolls +22K vs +20K expected
Household survey +440K vs +179K prior
The implied odds of a 75 bps hike at the Sept 21 FOMC meeting were at 75% ahead of the data. The USD moved down after the report was released, with the market focused on the dip in wage growth and rise in the unemployment rate. I'm a bit surprised by the reaction because this is generally good news for the economy and if I was an FOMC member, this would make me feel a bit more comfortable about hiking by 75 bps, though the implied probability is still at 75.0%.
The FED is expected to hold interest rates unchanged at 5.25% today, but the rhetoric will be more important
6 months ago