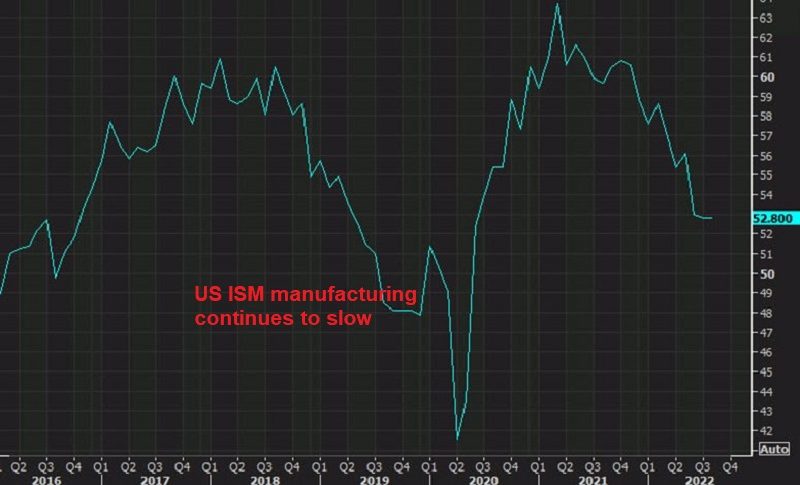 USD/JPY Dives As US ISM Manufacturing Heads to Contraction
The US dollar has benefited from the FED raising interest rates pretty fast this year, delivering three 0.75% hikes in the last three meetings, and is expected to deliver another such rate hike this month, probably followed by a 0.50% in the next meeting. The ECB and other central banks have been raising interest rates as well, but the Eurozone economy has slowed considerably with manufacturing and services in contraction.
These sectors were holding better in the US, which was giving the FED a reason to remain very hawkish, as they are basing rate hikes on the economic data. But, today's ISM manufacturing report came in pretty weak, showing that this sector is heading into a contraction as well.
USD/JPY H4 Chart – Will the 100 SMA Hold As Support?
This pair is oversold on this timeframe now
Earlier today we decided to buy USD/JPY, thuus we opened a forex signal in this pair as it was retracing lower. But, the negative ISM manufacturing report gave the USD  a push lower, which sent this pair even lower. Although buyers are facing the 100 SMA (green) as support on the H4 chart now, so we're hoping that it holds as support.
US September 2022 manufacturing PMI from ISM
September ISM manufacturing 50.9 points vs 52.5 expected
August ISM manufavturing was 52.8 points
Prices paid 51.7 points vs 51.9 expected (prior was 52.5 points)
Production 50.6 points vs 50.4 prior
Employment 48.7 points vs 54.2 prior
New orders 47.1 points vs 51.3 prior
Order backlog 50.9 points vs 53.0 prior
New export orders 47.8 points vs 49.4 prior
File this under 'bad news is good news'. Stocks and bonds like it as it's the kind of softening the Fed wants to see before a pivot.
"Supply chain issues for all electronic components and custom build-to-print materials are in short supply due to capacity and skilled labor shortages. Energy cost continues to negatively impact freight cost." [Computer & Electronic Products]
"Concerns of a global economic slowdown are growing, and (we are) experiencing some customers pulling back orders." [Chemical Products]
"Production is steady, allowing reduction of backlog amidst slightly softened demand." [Transportation Equipment]
"Almost all suppliers are experiencing lead times growth. It seems no one wants to keep inventory on hand anymore." [Food, Beverage & Tobacco Products]
"Business is flat to down due to 

inflation

 and interest rates. Hard to find and keep employees due to wage increases by competitors." [Fabricated Metal Products]
"Supply chain constraints on many items are still an issue; staffing on the production side continues to be a significant problem. In contrast, we have more stock than needed on some key items — specifically imports — and have begun reducing open purchase orders and decreasing extended forecasts on those items in order to bleed down inventory." [Machinery]
"Business continues to be strong. Some 

commodities

 within the supply chain are starting to stabilize, while others are still causing disruption for production. Electrical and wiring components continue to cause significant issues. (We) cannot run as consistently as we would like." [Electrical Equipment, Appliances & Components]
"Quotes and orders still strong; however, we are not able to accept any new orders for shipment (for the rest of) 2022 due to motor and electronic component shortages." [Miscellaneous Manufacturing]
"The supply chain is still stressed, and it challenges our manufacturing plants for uptime. We have strong demand and need to run." [Nonmetallic Mineral Products]
"Business is still strong; raw materials are becoming more available, and some raw materials prices are falling." [Plastics & Rubber Products]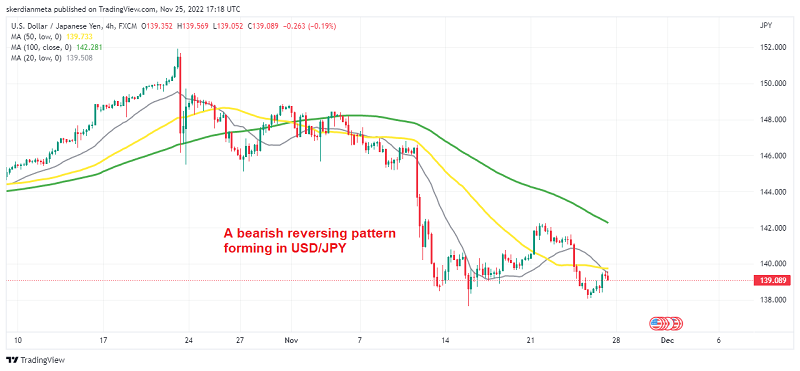 22 hours ago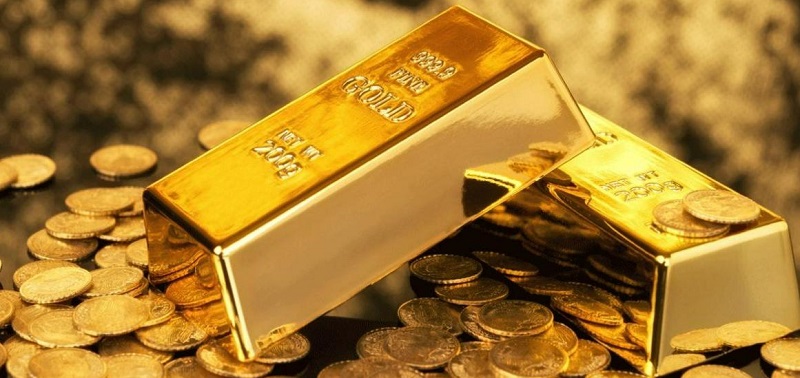 2 days ago
The USD has been showing weakness in the last several weeks, as the data shows increased economic weakness
3 days ago