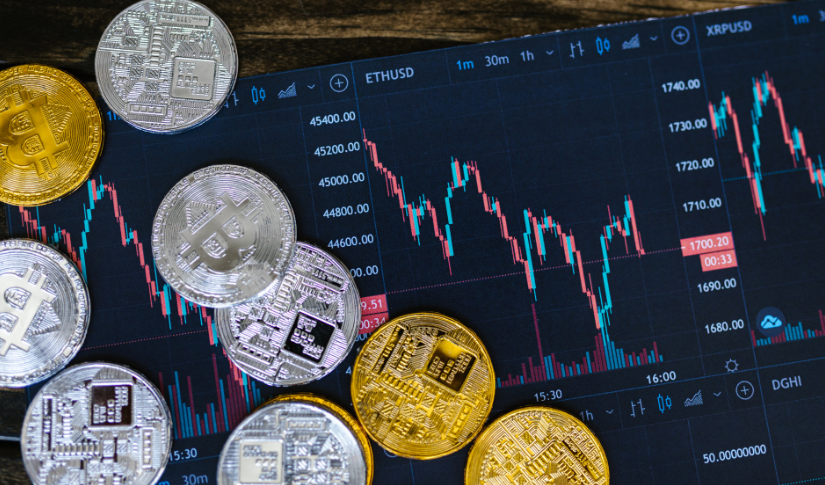 Check Out The 3 Top Cryptocurrencies This Week
Posted Wednesday, December 28, 2022 by
Sophia Cruz
• 2 min read
It was indeed a quite difficult year for cryptocurrency. Many companies have filed for bankruptcy and investors risking their money to make sure that they still get their returns. And what's worse is the constant attack from hackers and leaving everyone going crazy. 
Despite the hardships, investors are still hopeful about cryptocurrency shining again. The year 2023 is fast approaching and here are the top 3 cryptocurrencies this week that showed good numbers in the market.
XDC Network (XDC)
Also known as the "XinFin Network", the XDC network is an enterprise-grade blockchain with Smart contracts that is compatible with EVM. As a highly optimized custom fork of Ethereum, XDC Network has achieved consensus via the dPoS (delegated proof-of-stake) mechanism that allows more than 2000 transactions per second, two-second latency, and lesser gas fees.
The XDC went up by 6% after they announce their integration with STASIS, one of the largest euro-backed stablecoins that would allow EURS stablecoins on the XDC Network. After the announcement, its market cap went up by 20% from a slight decline and was trading at $0.02711.
As of this writing, XDC is trading at $0.026965 and still grinding.
Helium (HNT)
HNT has hit the number-one spot in the altcoins ranking last week and they even outperformed Bitcoin (BTC). 
Helium Network is a decentralized wireless network that allows machines to connect to the web globally. It's a secured open-source network where developers can create internet-connected machines with the faster speed at a low cost. In the last seven days, HNT went up by 11.07%.
According to LunarCrush's data, HNT's price went up by 30.70 % with 1,968 social volume and over 7 million social engagements in the last 24 hours. 
Helium is also preparing to migrate to Solana in Q1 of 2023. The Helium Foundation is conducting sessions via "Ask me anything" to come up with plans as soon as they roll out to Solana. In addition, veHNT (Vote-escrowed HNT) will be soon released which would require users to stake their HNT tokens to gain voting power.
As of this writing, the HNT token is trading at $1.7509 (based on 24-hour data) with a trading volume of $1,364,781 USD.
Cronos (CRO)
Cronos, formerly known as Crypto.com, is the first blockchain that integrates with Ethereum and Cosmos ecosystems and supports DeFi and NFTs. It is a sidechain aligned with EVM (Ethereum Virtual Machine) that functions on the Crypto.com blockchain. It aims to assist Web3 users in porting apps and crypto assets across blockchains. 
Cronos users can also use their wallets like Trust wallet, Metamask, Keplr, Cronos desktop wallet, and many more. They also support Crypto.org and Akash where users can use these coins to be used in Cronos. 
With these integrations, Cronos is aiming to return to its all-time high price of about $1 per unit which is equivalent to 100% of its current worth.
In the last week, Cronos has risen by 7.24% getting its place in the top currencies list. At this time of writing, CRO is trading at $0.05751 with a trading volume of $9,436,071 USD in the last 24 hours.