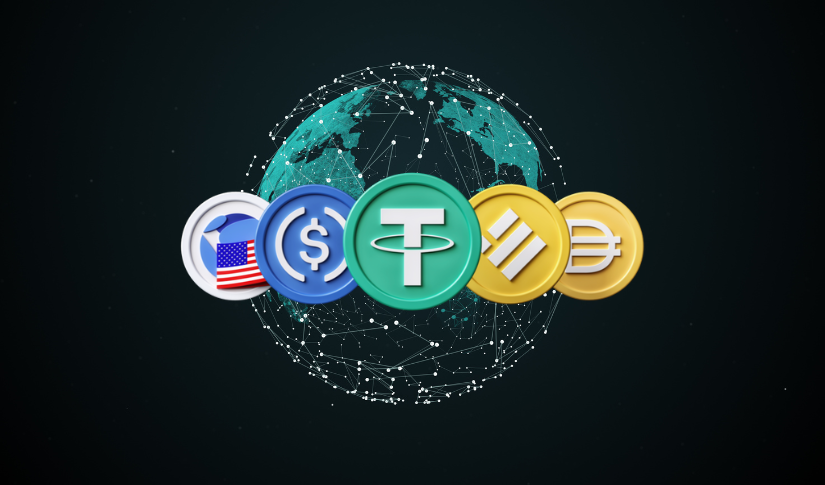 Check Out These Top 3 Decentralized Stablecoins To Watch Out For In 2023
Posted Tuesday, January 3, 2023 by
Sophia Cruz
• 2 min read
The year 2022 has been a roller coaster for the cryptocurrency world. And for the past year, stablecoins have been the main focus of the community as they are considered pivotal elements of the global digital assets ecosystem. This is how important stablecoins are and this is also the reason why every trader and investor takes crucial steps in choosing the right stablecoin.
As the new year starts, you must be wondering which stablecoins are worth noticing this year. Here are the top three decentralized stablecoins to watch out for this 2023.
DAI is a veteran decentralized stablecoin by ETH and is managed by Maker Protocol (MKR). It is also soft-pegged to USD by collateralizing a group of cryptocurrencies into smart contracts on minted DAIs. Since its launch in 2017, it became a massive adopted DeFi protocol in the ecosystem. 
Despite the crisis in the crypto market, DAI remained its stability and has given more confidence to its users and businesses. However, the shocking collapse of Terra had an impact on stablecoins including DAI. During the Terra crisis, DAI's market cap went down to $6 billion from its all-time high of $10 billion. 
MakerDAO even relaunched its flagship 1% yield or also called the DAO savings rate but it seems that it didn't get enough momentum to change the air. So if you're thinking about funneling your money into DAI, you better think twice. 
As of this writing, DAI's price is at $0.999777 with a trading volume of $93.72 M in the last 24 hours.
Frax is an open-source on-chain protocol and the first stablecoin that is partly supported by collateral and by an algorithm. Their goal is to provide decentralized, highly scalable algorithmic funds in place of fixed-supply crypto assets like Bitcoin (BTC).
Frax Finance is named after the "fractional-algorithmic" stability mechanism as it depends on the market's pricing of the FRAX stablecoin. For example, if FRAX trades above $1, the protocol lessens the collateral ratio. The protocol will raise the collateral ratio if  FRAX trades under $1.
Recently, Frax Finance announced that they are coming to BNB Chain, a mainstream EVM-compatible blockchain. This would bring a more secure way of bridging tokens which is something to look forward to. The emission will be activated for FRAX-based pools on the BNB Chain starting January 5. 
FRAX's price today is at $0.995402 with a 24-hour trading volume of $6.38 M.
Tron's USDD
Another stablecoin to watch out for this year is the USDD, an algorithmic crypto-collateralized stablecoin by the Tron DAO ecosystem. In late December 2022, USDD is 2x overcollateralized and was promoted as a blockchain-agnostic stablecoin that works on the top of TRX, ETH, BNB Chain, and other networks. Its ratio of 1:1 peg against USD is guaranteed by PSM (Peg Stability Module).
Currently, Tron is at the 14th rank in the crypto verse and shows a very strong market cap. One of its goals is to build a free global digital content entertainment system with distributed storage technology by using a blockchain-based protocol and operating on a proof-of-stake consensus algorithm. This means that the more tokens a user trades, the more they are to validate transactions and earn rewards.
However, Tron's USDD is de-pegging in which more capital is being deployed by the Tron foundation to stop it. On a good note, the TRX coin is in a consolidated trend and we'll see more uptrend in its price soon.
Tron's price is at $0.055347 with a 24-hour trading volume of $133.6 M.