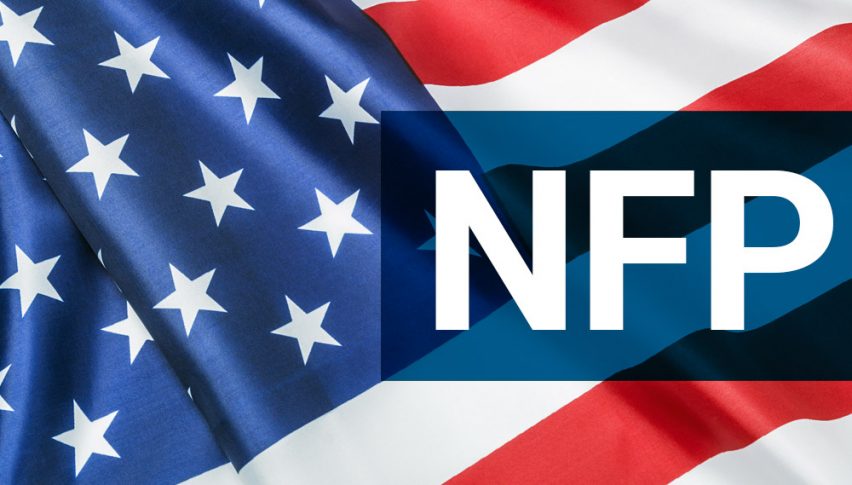 Forex Signals Brief for January 6: USD Looking at NFP and ISM Services for Further Gains
Yesterday's Market Wrap
The USD has been retreating in the last few months, as the FED softened the rhetoric and slowed down to 50 basis points (bps) in the last meeting. But, other central banks are slowing as well as inflation starts to cool off, as seen from the European CPI report earlier this week. The US economic data has also been stronger than most analysts were expecting, which has raised the odds for the FED terminal rate in recent weeks.
The June FED funds futures contract implies that interest rates will peak at 5.06%, which is much higher than the 4.94% level at the beginning of the week. Now, the market is shifting towards the FED rather than the other way around. The ADP Non-Farm Employment Change came much stronger for December at 235K yesterday against 152K expected and November was revised higher as well. Unemployment Claims also came lower, which kept the USD bullish, and we heard some more hawkish comments from FED members.
Today's Market Expectations
Today starts with the CPI inflation Flash Estimate report, which is expected to show a cool-off below 10%, and figures from European countries during the week confirmed that, although core CPI is expected to tick higher to 5.1%. Later on, we have the unemployment report from Canada, while the US non-farm payrolls report will be critical in the USD debate, but for now the ADP and initial jobless claims numbers point to a continued robust hiring environment, so this should be a positive report. It's tough to envision a significant retrenchment of the US consumer without pain in the jobs market which is not happening.
Besides that, we have the Average Hourly Earnings which are expected to slow down to 0.4% from 0.6% previously, and later the US ISM services report which is also expected to slow down but remain well in expansion, while in Europe services are contracting.
Yesterday markets kept the the volatility although the direction was clear, as the USD advnced higher while most of the other assets retreated lower. We opened four trading signals, two long USD forex signals which closed in profit and two buy Gold signals, closing the day with one losing and three winning signals.
Remaining Long on GOLD 
Buyers continue to remain in charge in Gold, as it continues to push higher toward $2,000. Earlier this week we saw a surge to $1,867 in XAU/USD but yesterday the price retreated lower. Although the 50 SMA (yello) held as  support on the H4 chart and we went long from there after opening two buy signals earlier.
XAU/USD – 240 minute chart 
Booking Profit on EUR/USD  
EUR/USD has been bullish in the last three months as the USD retreated but th pace of the uptrend slowd in December and this week we're seeing a bearish reversal on this pair. Moving averages have all been broken and they are turning into reisstance now. Our sell signal which we opened at the 100 SMA (green) on Wednesday closed in profit as the decline resumed yesterday.
EUR/USD – 240 minute chart
Cryptocurrency Update
Cryptocurrencies are showing some resilience as theypushed higher earlier this week, while yesterday they held the gains despite the USD turning bullish and risk sentiment improving. Sellers haven't been able to make new lows in the last two months at least, which is a positive thing as well.
BITCOIN Consolidating Below $17,000
Bitcoin continues to trade in a range, mostly below $17,000, with both buyers and sellers not having the courage to take the situation into their hands. Yesterday we saw some buying but the 200 SMA (purple) held as support on the H4 chart and BTC pulled back lower.
BTC/USD – 240 minute chart
 ETHEREUM Jumping Above $1,200
Ethereum has also been showing selling pressure after falling from almost $4,000 at the beginning of last year. It has been making lower highs since then but in the last 2 months lows have been getting higher too. Moving averages are providing resistance at the top though, while buyers are active at $1,000-$1,100 and yesterday we saw a surge that pushed ETH/USD above MAs and above $1,200.
ETH/USD – 240 minute chart
The US banking sector is having more troubles than European banks, which should keep the FED dovish, and risk assets bullish
11 hours ago