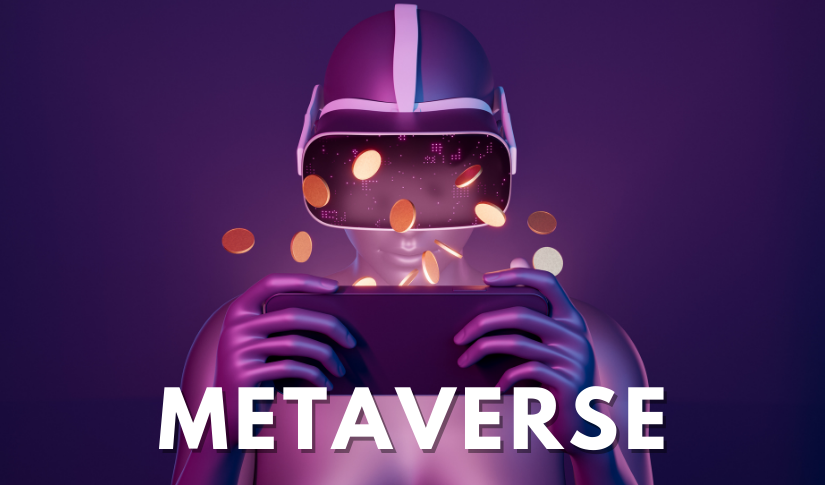 Check Out This Top Metaverse Coin Worth Investing For
Posted Wednesday, January 11, 2023 by
Sophia Cruz
• 2 min read
The Metaverse is a virtual world for people who are fond of gaming, shopping, entertainment, learning, and pretty much anything but in a different reality. 
Over the past years, cryptocurrency is becoming more active in the metaverse. However, due to constant crises and huge declines because of the crypto winter, the metaverse became more complicated.
As the new year rolls, big hopes for the crypto and the metaverse from businesses and investors are still intact. In this article, let's have a quick look at the top metaverse coins that play a big role in the metaverse and have more than $700 million in capitalization.
ApeCoin (APE) – $1.42B
This coin is one of the newest and biggest metaverse coins in the market. ApeCoin (APE) was designed to support the growing ecosystem of the popular and controversial Bored Ape Yacht Club.
Over the past few days, APE lost its bullish grip by 2.39%. But despite this, it seems that APE's digital asset has seen a weekly growth of 9.21%. With its market value, APE remains to be the most valuable metaverse token and will continue to uptrend toward the metaverse in the future. This is because BAYC is still one of the most successful NFT art collections despite its ongoing issues. An estimate of $99,000 USD is said to be the price of one of these blockchain art apes.  In addition, Mutant Ape Yacht Club also carries a $24,451.8 floor price.
At this time of writing, APE is trading at $4.74 and has an increased exchange rate of 16.52% in the last 7 days. 
Internet Computer (ICP) – $1.2B
ICP is a metaverse coin developed by the Swiss non-profit organization Dfinity Foundation. It was designed to replace the centralized internet that most people are familiar with today with an alternative. It was launched in 2021 and it aims to give its users the capability to move to a more inclusive and open-source internet by executing the vision with smart contracts that offer enhanced speed and reduced computational costs. 
The ICP project became popular in the metaverse ecosystem during the peak of the cryptocurrency bull run where it reached its market cap of over $10 billion on its first trading day yield. And although the past year has been intense for the crypto market, ICP has kept its positive trend. 
ICP's market valuation of $1.08 billion made them to be one of the top tokens worth investing in as it continues to bring a metaverse future to its users. ICP's price today is $4.3 with an exchange rate increase of 5.51% in the last 7 days.
Theta Network (THETA) – $797.2M
Launched in 2017, Theta Network was designed to be a solution to issues with video streaming platforms such as YouTube, Netflix, Prime, and Twitch. It works as a computer network that creates strategies in providing incentives to its users for its platform market expansion. THETA serves as the native token and is in charge of all its operations. 
Like any other metaverse platform, Theta Network aims to reduce costs, transfer power from companies to the masses and remove intermediaries which give a bigger piece of the pie to the content creators, and make cheaper video content for the audience.
The network raised around $20 million during its 300 million token sales and even helped to spread information about the success of the platforms and tokens in the market. 
As of this writing, THETA is priced at $0.81 with an increased exchange rate of 8.49% in the last 7 days.