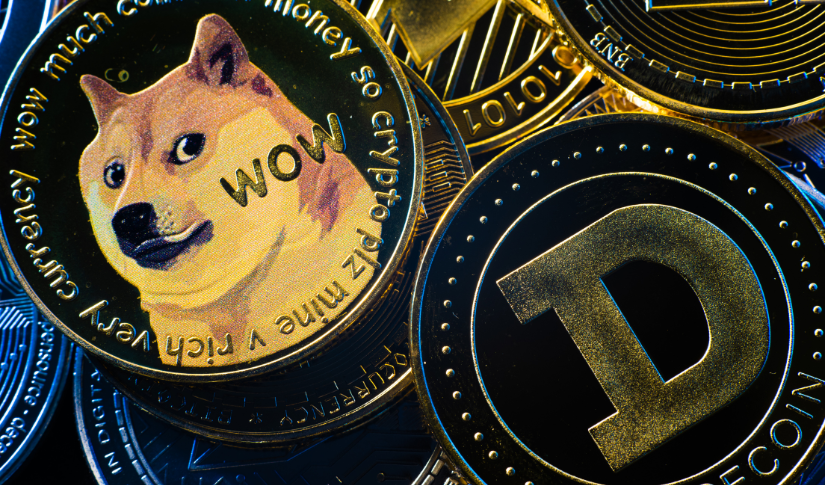 Dogecoin Falls by 3% – Here's Why
Posted Thursday, June 22, 2023 by
Sophia Cruz
• 1 min read
Dogecoin is an open-source digital currency that became popular among Shiba Inu dog lovers around the world. It is a decentralized cryptocurrency that utilizes blockchain technology to securely store transaction information. However, the popular meme coin has made investors worried about its recent price downtrend. 
DOGE went down by 3% on June 5th breaking down from a crucial long-term support level in the process. Although the price bounced back afterward, it still shows an up-and-down resistance which could lead to more downtrends in its price.
This type of downtrend from such long-term structures indicates that the previous trend has ended and a new one has begun in another direction. For DOGE, this means that the price might have begun a new long-term downward movement. 
Even though DOGE keeps on bouncing after the downtrend, it still trades below a confluence of resistance levels created by the $0.065 resistance area and the resistance line.
Meanwhile, Elon Musk, one of the most prominent Dogecoin investors was hit by an insider trading lawsuit. Musk is now being accused of manipulating the Dogecoin market to this benefit. The case states that Musk is using Dogecoin as a pump-and-dump scheme to make more money allegedly earning $95 million from it.
In addition, Musk was accused of using his appearance on the SNL comedy show to pump DOGE's price in which later he clarified that his appearance on the show is to ask his followers for skit ideas. The appearance resulted in DOGE hitting $0.4, up by 10% at the time.
At this time of writing, DOGE's current price is at $0.0676617 with a 24-hour trading volume of $290.51 million.