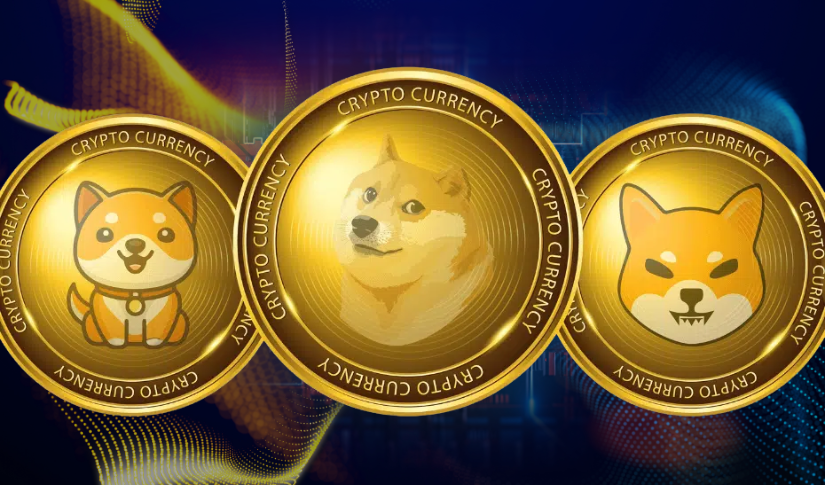 Discovering The Best Meme Coins And Token Projects On The Rise
Posted Wednesday, June 28, 2023 by
Sophia Cruz
• 2 min read
Meme coins have been on trend for some time now and have gained popularity One of the main reason is its association with the internet culture and viral trends which favors the young and more tech-savvy community. Now, meme coins are experiencing an upward trend for various reasons. 
One contributing factor is Coinbase's recent win over regulators, which has brought back confidence and gained positive sentiment in the cryptocurrency market. So what are the chances of finding the best meme coin to buy? Let's dig deep and see what the future holds for these best meme coins in the market.
Dogecoin (DOGE)
A meme turned into a popular crypto coin, Dogecoin quickly grew its market capitalization in the last few years and won the hearts of many crypto enthusiasts. Dogecoin is the only meme coin in the entire crypto space that surged by more than 15,000% in 2021. 
However, this year may not seem to be looking bullish for DOGE and it's all because of the recent downtrend which tanked DOGE's price 38% below its yearly high that it posted in April 2023. 
But it's not the end for DOGE, on Tuesday, DOGE price posted minor gains, and the coin was up in the last 24 hours. This positive price action comes on a day despite the sideways move of BTC and ETH. Most altcoins are waiting for a breakout in Bitcoin and are hovering around critical levels on their respective charts.
At this stage, the only way for DOGE price to flip bullish once again is for BTC breaks about its $30,500 resistance level or for Elon Musk to tweet something positive about the meme coin.
Floki Inu (FLOKI)
Floki Inu started as a major meme coin and experience both highs and very challenging lows. Despite its volatility, the coin has made a significant comeback offering users exciting play-to-earn games, an NFT marketplace, and a crypto education via Floki University. 
At this stage, Floki Inu's ecosystem continues to expand and attracted attention in the metaverse and gaming industry. Although FLOKI is still in the early stage of integrating its gaming strategy, the coin has already shown potential and it will be more interesting to see how it develops its P2E model in the future.
The FLOKI token operates on the Ethereum and Binance Smart Chain (BSC) blockchains in line with ERC-20 and BEP-20 standards. This functionality allows FLOKI holders to store and transact with their tokens on either blockchain providing flexibility and control.
Shiba Inu (SHIB)
Shiba Inu is also one of the most popular meme coins in the market which made waves, particularly with its recent gain of 8% in the last seven days. This uptrend followed the announcement of its upcoming project "Shibacals: Authenticated Collectibles".
Shibacals aims to link physical items to their digital counterparts by using near-field communication chips allowing users to authenticate and verify ownership easily. 
Another contributor to its popularity and success is the SHIB community. The community is tasked with promoting the coin and sharing their insights about the future of the meme coin. In addition, Shiba Inu is a deflationary token which means that it has the potential to increase in value as the supply decreases. 
Despite SHIB's current trading price of 52% below its yearly high, SHIB will remain bearish as long as it remains below its key level.