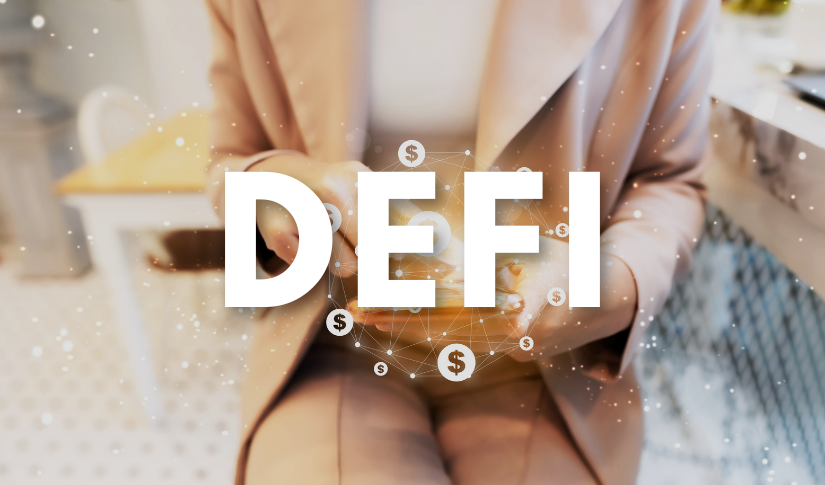 Best Crypto for DeFi Yield Farming This 2023
Posted Tuesday, September 26, 2023 by
Sophia Cruz
• 2 min read
The decentralized finance (DeFi) industry has a broad number of innovative ways to generate an attractive yield on cryptocurrency investments. 
Aside from staking and interest accounts, DeFi yield farming is also a way to make your crypto tokens work for you.
What exactly is DeFi yield farming? DeFi yield farming represents a feature provided by DeFi platforms, enabling users to earn interest on their dormant digital assets. This mechanism empowers you to secure an appealing Annual Percentage Yield (APY) on the tokens within your possession.
To do this, you should pick the best crypto to use in DeFi yield farming. In this article, we'll show you everything you need to know about our best picks and what risks you need to consider.
Chainlink
Chainlink has been one of the top-performing cryptocurrencies this month. Despite the struggle of many major crypto assets in the market, Chainlink's price has seen steady gains over the past couple of weeks. Since the start of this month, LINK's price has increased by 23%.
One of the reasons for Chainlink's price increase is the movement of LINK tokens to exchanges. Technically, a price increase happens when new supplies of LINK move onto exchanges and buyers just snap up the available coins.
LINK's price is at $7.382 and this unique positive price action has allowed it to stand out from the crowd this month. 
Aave
Aave is a lending and borrowing protocol that has gained popularity in the DeFi ecosystem. Users can earn interest on their assets by lending them out or borrowing assets using their existing assets as collateral. Its native token AAVE, grants users governance rights and a share of the protocol's fees. 
Aave has continued its bullish trend and had significant gains during the week. Buyers are actively attempting to get profits showing a 57.27% share of the long/short positions. 
There's a recent AAVE price review that highlights a price rally opportunity for bulls. They made the most out of it and the weekly chart shows a massive rally. However, the buying pressure was evident as the RSI quickly went up to 65. 
For the past month, AAVE was up by 8.75% and is currently trading at $61.18 with a 24-hour trading volume of $60.68 million.
Uniswap
Uniswap has emerged as an innovative DeFi project as it provides opportunities for traders, developers, and liquidity providers. 
Interestingly, there are quite a few features in its ecosystem. The Uniswap Basis has supplied grants for 40 tasks. In fact, $4.5 million in capital was dedicated in whole. Furthermore, over 1 million Polygon LP positions had been opened on high of the DEX.
Throughout the past week, UNI traded between $4.45 to $4.46 and is now trading at $4.29.
Five years since its launch, the count of transactions completed on the network has exceeded 200 million. However, Uniswap has witnessed a decline in trading volume and user activity in the past few months. 
With only a few days left for this month, Uniswap has recorded a transaction volume of $14.85 billion showing an 80% decline in monthly transaction volume since the $73 billion high recorded in March. Despite this, Uniswap's TVL remains stable.