NZD/USD Signal Worked Well. Rinse and Repeat?
The forex signal that we opened in NZD/USD yesterday worked pretty well and we just got our pips from it. We opened yesterday at 0.7082 when this pair was making a retrace down. It was a straightforward trade and we might take the same trade again today if the charts align again, so let's see once more why we went long on this pair.
The 20 SMA is a good place to buy when the trend picks up pace
As you can see, the trend is up so we decided to go with the trend. Although, we didn't just pick a place and went long, we waited for a retrace in NZD/USD. The retrace down took place around midday on the hourly chart.
The price retraced lower to the 20 SMA (grey) on the hourly chart. That seemed like a good opportunity since the stochastic indicator was almost oversold. Normally, the pullback is considered complete when stochastic becomes oversold.
Another bullish sign was the hourly candlestick. The previous candlestick closed as a pin, which is yet another reversing signal. The price flirted with that level for a while, but eventually the bulls got their act together and gave this pair another push higher.
Our forex signal here hit take profit about an hour ago, so that signal went according to plan. Now we are looking for another buy signal in this pair but not until we see another pullback lower. The 20 SMA is the right place to look for longs, so we will wait until we meet this moving average again, hopefully soon.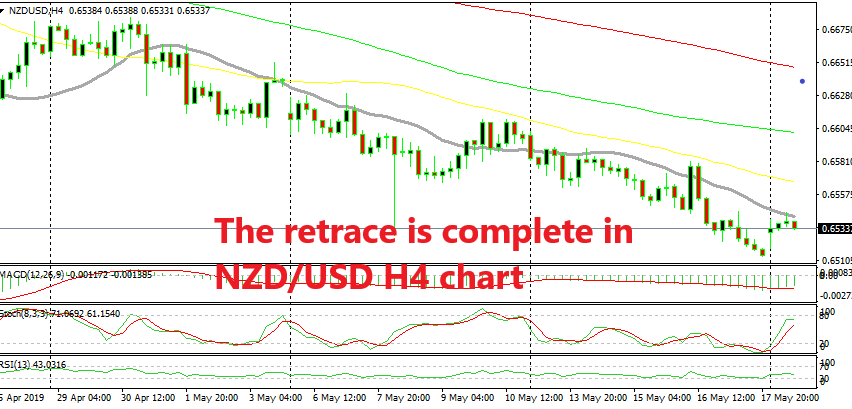 4 years ago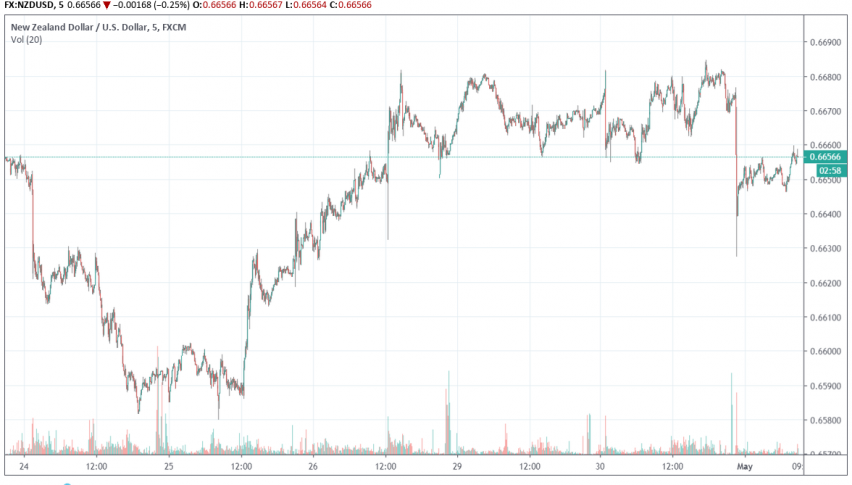 4 years ago