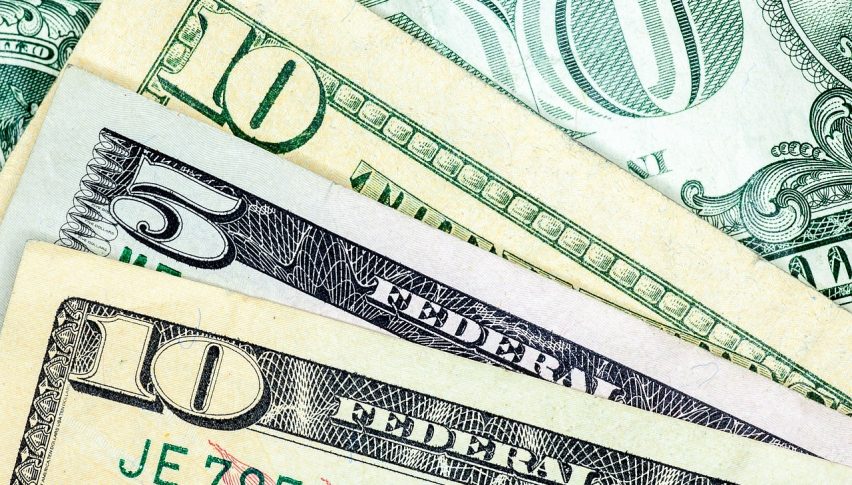 Markets on Monday: The Greenback Hits Resistance
The story of the past few weeks has no doubt been the big bull run in the USD. The majors have been struggling to keep up with the rampant charge that we've been seeing. However, as the week ended, resistance finally took hold.
Looking ahead the USD won't be subject to as many big pieces of economic data that we've seen in the past couple of weeks. There are a still a few things we need to watch out for though.
The most interesting will be retail sales. The other top-tier events will be building permits and the Philly Fed. Overall we've been starting to see the economic data out of the US continue to improve. We did get some mixed jobs data and a miss with CPI that did dent the momentum, but generally, the numbers are looking OK.
I wouldn't expect anything this week to have a huge impact on the Fed and their proposed rate hikes. And that to me suggests the trajectory will continue to be the upside.
USD Tests Resistance
The key support and resistance levels that we outlined last week, were quite accurate and resulted in 93.40 really being a short-term top in the price action. I'm still remaining bullish on the USD and will be watching the lower support levels for buying opportunities.
The next support level to the downside is looking to be only marginally below where the DXY is currently trading. So to me, that's 92.40.
Beyond that, I would think 91.80 will see some buying interest. I'm keen on looking for opportunities and it's tough to predict what the dollar will do early in the week. I feel like momentum starts building as the data points come out and we see more volume.