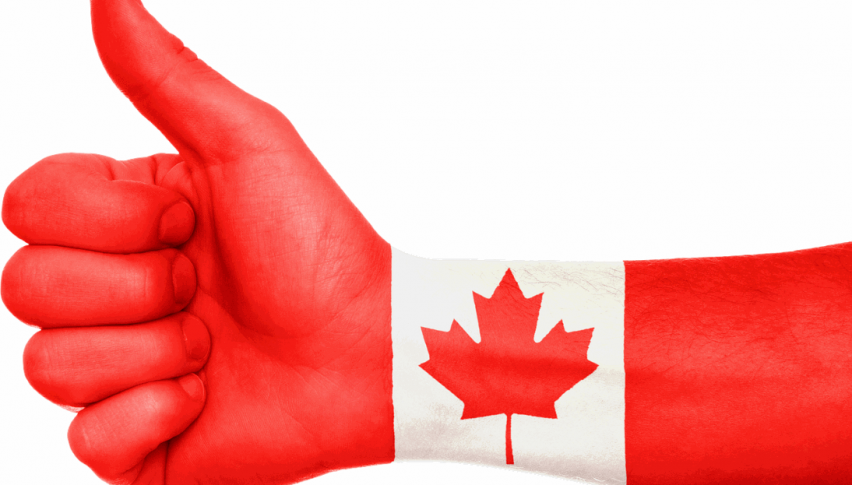 1.2825-1.2800 Is A Key Area For The USD/CAD
The surprising Philadelphia FED Survey is still being digested by the markets, prompting a rally in the USD. The Greenback's strength against most of the majors is the story as we near the halfway point of the U.S. forex session.
Fundamentals are in firm control of the Loonie. A bullish break from WTI crude oil fueled an early rally against the Greenback. The optimism has waned. The Canadian ADP Employment metric came in beneath the previous release, the Philly FED smoked expectations and WTI crude is in the midst of a selloff.
Let's dig into the technicals and identify the key levels for the remainder of the session.
USD/CAD Technicals
In a live market update from yesterday, I outlined a potential scenario facing the USD/CAD for today's session. While this market has been relatively active, it has entered a key technical area on the daily chart.
In the past half-hour, WTI crude pricing has dropped over 75 cents per barrel. This is a big move and is driving the USD/CAD north. Here are the support and resistance levels to watch for the remainder of the session:
Resistance(1): Daily SMA, 1.2824

Support(1): Bollinger MP, 1.2796
Bottom Line: For the rest of the day, I will be looking to fade the extremes using a tight 1:1 risk vs reward plan in the USD/CAD. Sells from 1.2824 and buys from 1.2796 are affordable ways to scalp between 8-15 pips on a rotational trade.
This is an intraday rotational scalping plan. In the event that price leaves the 1.2825-1.2800 area, then all bets are off and it is back to the drawing board.
USD/CAD continues to slide lower, although it stalled to the bottom of the range earlier, after the dive on the 25 bps hike by the BOC
3 days ago
Crude Oil has been bearish for more than a year, but this week we saw a decent reversal higher on higher Caixin manufacturing
7 days ago