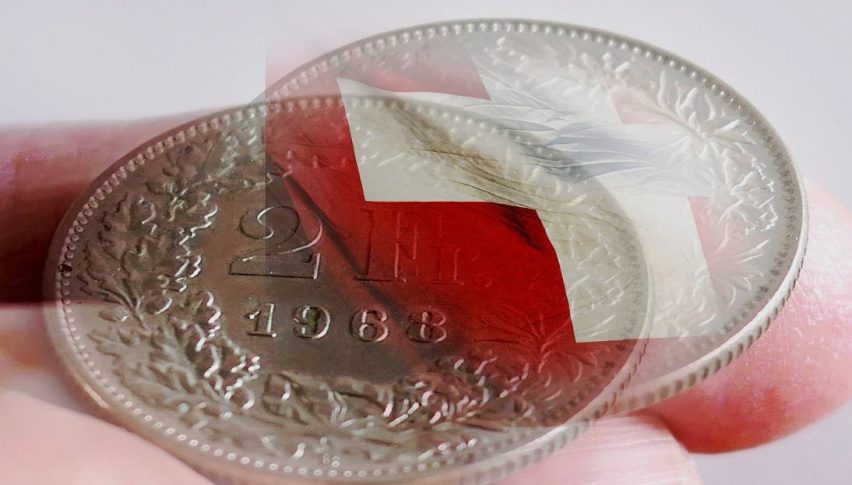 Correction For The USD/CHF, Support Zone In Sight
It has been a good day for backers of the Swiss franc. Led by gains against the Euro and USD, the Swissie is a popular choice for traders going into the weekend. The intermediate-term bullish trend in the USD/CHF is experiencing a formidable challenge. Price has fallen over 50 pips for the session, a signal that currency traders are taking a risk-averse stance going into the Friday close.
USD/CHF Technicals
In a Thursday update, a support area set up on the daily time frame. Today's chart has the levels modified a bit and a plan for early next week is starting to emerge.
The downside Support Zone has migrated above the .9900 handle. This is good news, as a big round number such as .9900 will encourage participation.
Here are the support levels to watch throughout the Monday session:
Support(1): Bollinger MP, .9905

Support(2): Daily SMA, .9897

Support(3): 38% Fibonacci Retracement, .9873
Bottom Line: Although the exact Bollinger MP and Daily SMA price points will update on Monday's session open, .9900 is set up perfectly to act as downside support. Buys from .9904 with an initial stop at .9849 offer premium trade location to the long. In the event price tests this level and rotates back toward par, this trade will yield 55 pips using a 1:1 risk vs reward management plan.
It is a holiday weekend in Switzerland, so liquidity may be limited on next week's forex open. I don't see that as being much of a factor. No primary economic events are scheduled until next Wednesday's U.S. FOMC Meeting Minutes. If this trade is elected on Monday, the stage is set for a bullish USD/CHF ahead of the FOMC.