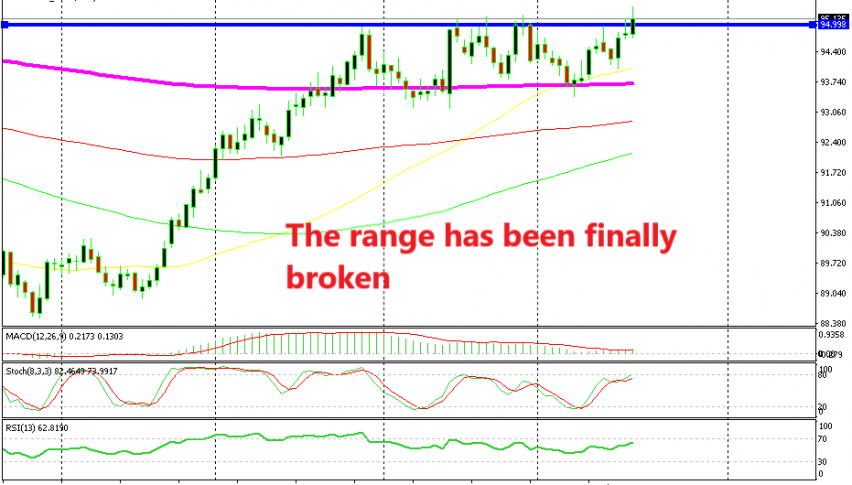 The USD Index Is Out of the Range, But it's Not Over Yet
The USD index USDX has been trading inside a range for quite some time. The USDX started turning bullish in spring and it made a strong move upwards, but in May the uptrend stalled and since then the Dollar index has been trading in a range.
The range has been defined by the 200 SMA on the bottom roughly and the resistance level. The moving average stands at around 93.50 points while the resistance level at the top comes at around 95 points. So, the range has been around 150 pips wide.
I posted an update last week as the USDX was climbing higher and was trading near the top of the range. But, it failed once again to break above the resistance level and it reversed back down. Although, this time it didn't reach the bottom of the range. It stopped short at the 50 SMA (yellow) which was a sign that this time the top side was going to give way.
The USDX turned bullish again on Wednesday and it reached the resistance line yesterday. But, yesterday's price action and the candlestick looked pretty bearish. The price returned down after failing to break the resistance and the daily candlestick closed as a doji. The doji is a reversing signal.
Today though, the USD bulls got on the job once again and they did it this time. They broke the resistance level and pushed the USDX to 95.40. Now, the pressure should be on the top side and the resistance at 95 points should turn into support. But, switching to the weekly chart, we see that the 100 SMA (green) stands right at 95.40 which was the high today.
This moving average has provided support and resistance a few times before so it is likely that it provides some strong resistance today. The USDX is already pulling back lower but we're still above 95 points. So, both sides are open now. If we slide below 95 again, then the bears will surely get excited and try to push it further down. If the buyers manage to push above the 100 SMA and break it, then the buyers will remain in control and the upside will be at risk.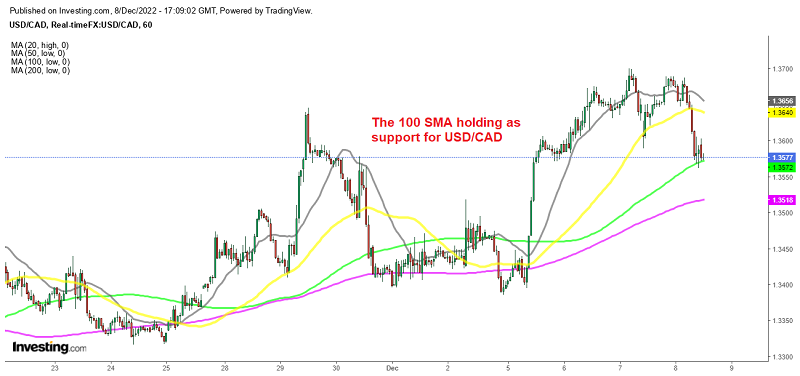 10 months ago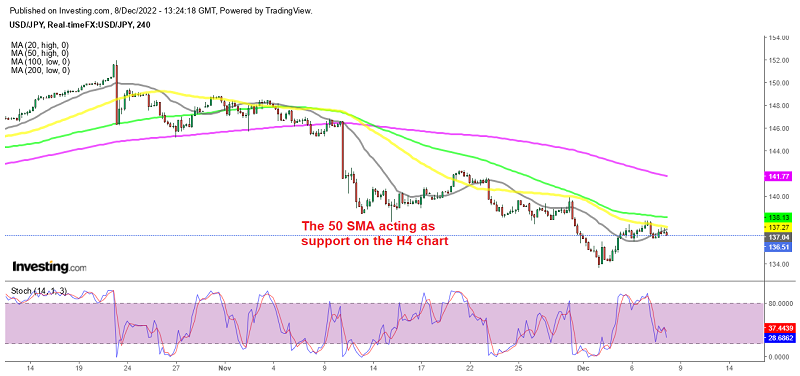 10 months ago