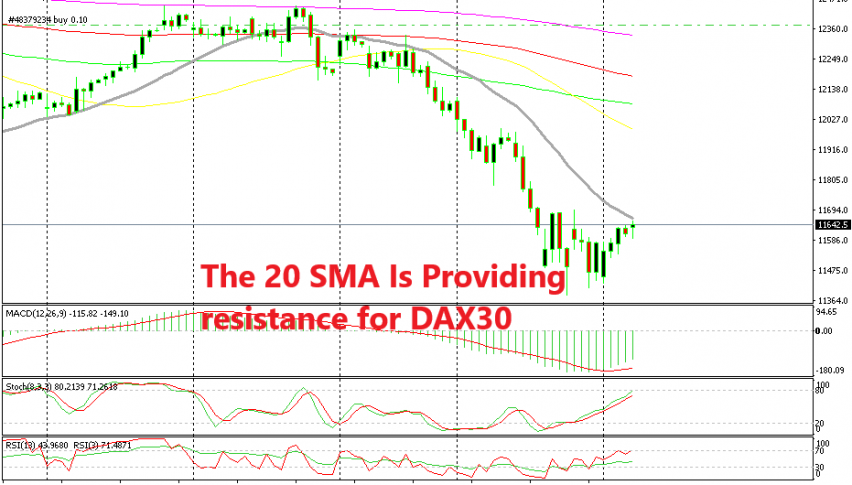 Stocks Retrace But It Might Be A Good Chance to Short DAX
Stock markets continue to be pretty bearish, although this week they have managed to make a small retrace higher after the big bearish move of the past two weeks. But, this retrace seems pretty weak to me, which makes me think that this might be a good opportunity to get on the short side together with everyone else.
As you can see from the H4 chart above, DAX30 has climbed around 300 pips higher this week, but it has reached the 20 SMA (grey) which should provide some resistance on the top side. In fact, it has been providing resistance today.
The stochastic indicator is almost overbought and that means that the retrace higher might be complete soon and a bearish reverse will likely follow. So, the technical analysis is pointing down for DAX.
The fundamental analysis on the other hand, is totally bearish as well, for now. The Italian government is meeting today to approve the budget plan for next year. They were supposed to meet yesterday too, although I'm not sure if they did.
Anyway, the problem lies with the European Parliament which will have to approve the Italian budget as well, by the end of the week. The signals are that they might reject it, so until then, the sentiment is supposed to remain negative in financial markets so, the stock markets should remain bearish.