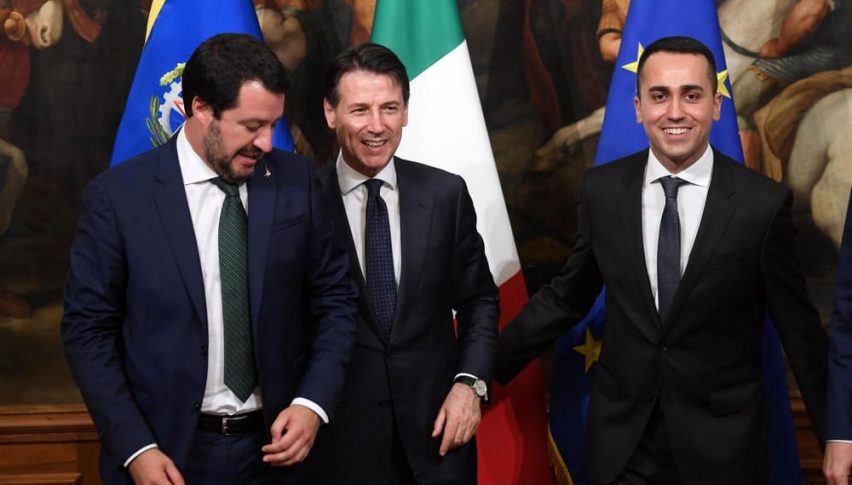 Forex Signals US Session Brief, November 21 – Yesterday's USD Reversal Pauses as Traders Try to Figure Out the Next Move
Posted Wednesday, November 21, 2018 by
Skerdian Meta
• 4 min read
The US Dollar has been sold off last week and the selloff continued on Monday as well. Although yesterday, the USD decided to fight back and see how far it could push the other currencies down against itself. As a result, the USD gained around 100 pips across the board and, in some pairs such as EUR/USD, it gained even more. It is easily distinguishable that this was just a broad-based USD move rather than a turnaround in the market sentiment because risk currencies such as the AUD, the NZD and the Euro went down against the USD pretty swiftly without much resistance and the same happened with safe-haven assets such as the JPY. So, it was neither a risk move nor a run for safety, but rather a comeback in the USD.
But today, the markets seem to have stopped. The ranges have been pretty small in all pairs, although what we can observe is that the USD is retracing lower after the bullish move yesterday. However, we still don't know if this is just a retrace before resuming yesterday's bullish momentum, or whether the USD is resuming last week's bearish trend. On another matter, BITCOIN has jumped $500 higher after it resisted the first attempt to break below the $4,000 level. The situation in Italy has taken center stage today as the EU is supposed to give its detailed verdict on next year's Italian budget. Brexit is not over either, so we are still unclear how it will end up.
The European Session
Italy Is Not Changing Its Deficit – There were rumors today that Italian politicians might accept to change next year's budget. But, Legga Nord's Matteo Salvini made it clear that even though there might be changes, they won't change the 2.4% deficit. Open dialogue on investment is an option for Salvini but not the deficit.
EU Rejects Italian Budget – Reports early in the morning from the Italian news agency ANSA suggested that the European Commission had rejected Italy's budget. The commission itself commented a bit later that the budget is a serious non-compliance risk and warrants an EDP (extensive debt procedure). EU's Moscovici added that Italy's deviation is very serious and must be corrected.
Italian PM Conte Backs the Budget But Is Worried About Bonds – Italian Prime Minister Giuseppe Conte commented this morning that the budget is valid according to the government, but he is worried about Italian bond yields. Although, they will respond to the EU with reforms.
Northern Ireland DUP Party Is Threatening Theresa May – DUP's Sammy Wilson commented a while ago that they need to send some warning shots to Theresa May and that there will be consequences if she fails to deliver on promises on Northern Ireland.
Brexit is Not Yet Over for UK PM May – Theresa May made her daily appearance today saying that the future relationship of the UK with the EU continues to be negotiated. She added that the whole package will be brought to the Parliament and if Brexit is not ready in time, then the other options might be a backstop, no-Brexit deal at all, an extension of the implementation period or alternative arrangements.
The US Session
Terrible US Durable Goods Orders – US durable goods orders were expected to decline by 2.2% in October, but today's report shows a 4.4% decline. At least, core durable goods orders remained unchanged at 0.0% for October, despite missing expectations for a 0.1% increase.
US Unemployment Claims – Unemployment claims came out higher at 224k today against 215k expected. Last month was revised higher as well to 221k from 216k previously estimated, so this is a pretty bad report from the US.
Trump Thanks Saudis for Lower Oil Prices and Wants Them Lower Still – US President Donald Trump tweeted earlier that Oil is down from $82 (I think he is talking about UK Brent Crude) to $54. "It is like a tax cut for America and for the world, thanks Saudi Arabia but let's go lower". So, down is the way to go for Oil traders, I suppose.
Canadian September Wholesale Trade Sales – Expectations were for a 0.1% increase in wholesale sales for September in Canada but came at -0.5%. This is the second negative month and core sales which leave out auto sales came even lower at -0.7%.
Revised UoM Inflation Expectations – Last month, the University of Michigan inflation expectations came at 2.9% but they were revised lower to 2.8% today. There are no forecasts for this indicator, but it has been around these levels for months so I don't expect big deviations.
Trades in Sight
Bearish EUR/CHF
The trend has turned bearish this week for EUR/CHF
The sentiment is negative, positive for safe havens
The retrace higher is complete
The 50 SMA is providing resistance
The 50 SMA is providing resistance on the H1 chart
We just went short on EUR/CHF with a short term signal. We decided to sell this pair because the trend has turned bearish this week as safe-havens have attracted some heavy bids. Today, we have seen the price action be sort of bullish but that is just part of the downtrend. So, EUR/CHF has been retracing today but the retrace seems complete now since stochastic is well overbought and the 50 SMA is providing support. According to this chart setup, the downtrend should resume soon.
In Conclusion
The round of economic data from the US was terrible but the decline in the USD over now, so we decided to sell EUR/USD. The afternoon is pretty light so the market sentiment will do the talking from now on. Let's hope that the bullish sentiment for the USD resumes again after the refreshing of the charts during the European session.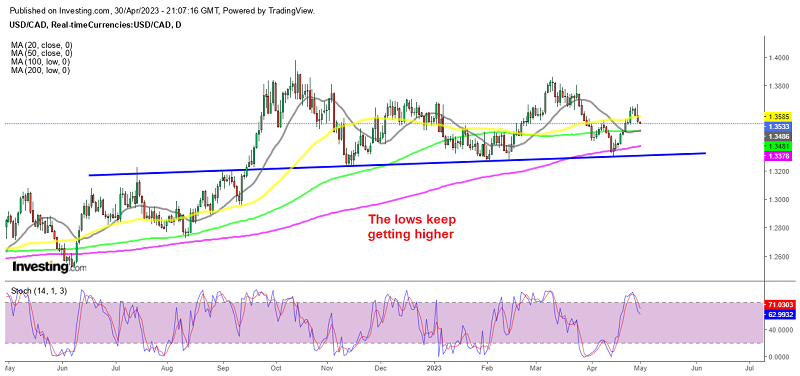 4 weeks ago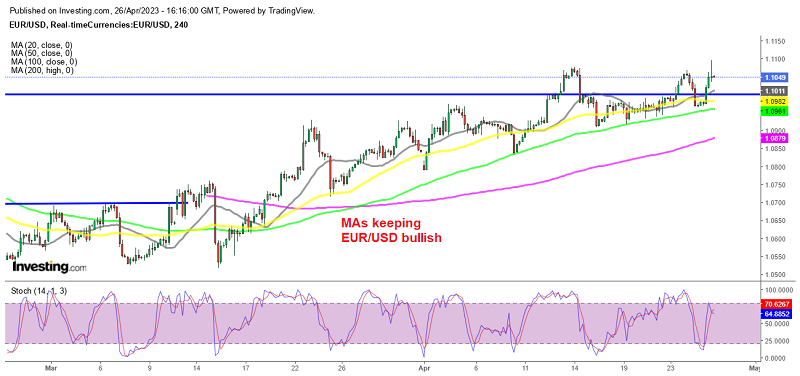 1 month ago