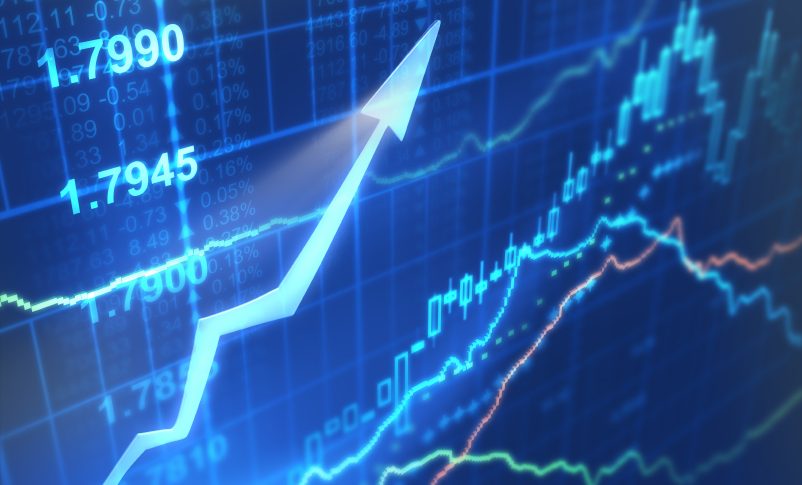 US Session Forex Brief, March 15 – Stock Markets and Gold the Only Games in Town Today
During the Asian session today the commodity Dollars and the JPY attracted some decent bids, as the Bank of Japan reinforced the idea that they will keep interest rates low/negative for quite some time. BOJ governor Kuroda doesn't see further global economic slowdown and he sounded optimistic that the Chinese fiscal stimulus package will affect the economy positively since it is pretty big. That seems to have improved the sentiment in financial markets as NZD/USD and AUD/USD rallied higher, but at the same time USD/JPY lost around 40 pips.
The momentum carried on with stock markets making a strong bullish move  in the European session. Most of the major indices broke above this month's highs today, which means that the pullback is over for stock markets. Now, they have resumed the uptrend that started early this year, so no major trend reversal. At the same time, GOLD, which is a safe haven asset, has also moved higher. Meanwhile, the Brexit headache continues but it might come to an end next Tuesday which seems like the date for the third Brexit vote for Theresa May. But, we have said so before and it keeps being postponed, so who knows?
European Session
German WPI – The wholesaler price index has been declining considerably in December and January. Wholesale prices lost 1.2% in December and 0.7% in January. Although, they were expected to make a reversal in February and grow by 0.3%. That's exactly what happened and today's report showed a 0.3% increase for last month.
Italian Industrial Orders – Industrial orders declined by 1.8% in December as last month's report showed. Although, it was revised higher to -1.4% today. The January number showed a 1.8% increase though, which makes up for December's decline. The YoY number still remains negative at -1.2% but that's higher from last month's reading which stood at -5.3%, which was revised higher to -4.7% today. Industrial sales increased by 0.6% in February and the annual number now turned positive, coming at 3.1% YoY from -3.6% previously.
Ireland Has No Desire to Trap the UK in the Customs Union – Ireland's Donohoe commented earlier that the Republic of Ireland has no desire to trap UK indefinitely in the backstop. He continued that UK lawmakers must set out terms of how to avoid no-deal Brexit, and that there are no technological solutions proposed that would solve Irish border issue. We have no choice but to ramp up no-deal Brexit planning.
Eurozone Inflation – The final inflation reading from the Eurozone for February was released this morning. Numbers came in line with expectations, with the headline CPI (consumer price index) coming at 1.5% YoY as previously and the YoY core CPI remaining at 1.0%. CPI increased by 0.3% in February also as expected. Core inflation is a bit on the soft side and ECB's Rehn confirmed this before the report was released by Istat. Rehn added that the Eurozone growth not headed for a recession, but the region is set to experience a slower growth phase.
Trump-Xi Meeting in April or Later – The US Secretary of State, Mike Pompeo, commented earlier today about the Trump-Li summit, stating that the meeting will take place in mid-April or later. The meeting was supposed to take place this month, but it keeps getting postponed, I suppose due to the Intellectual Property theft. They will try to find a solution/common ground for that before the two Presidents meet, so I suppose this meeting won't be held before the end of April.
Third Time a Charm for Theresa May? – Bloomberg posted a report earlier today citing a UK official who apparently said that the third vote for Theresa May's deal will be held next Tuesday. The British Parliament voted down her second attempt to pass the Brexit deal earlier this week, so it seems that next Tuesday will be the final vote. I have a feeling that she will finally make it this time.
The US Session
US Empire State Manufacturing Index – This index has been on a declining trend for many months  until it reached the lowest level in January at 3.9 points. Although, it jumped higher to 8.8 points in February and it was expected to move higher today to 10.1 points, which would be a reversal of the declining trend. But, it missed expectations coming at 3.7 points, so the downtrend continues.
Canadian Manufacturing Sales – Manufacturing sales have been declining in Canada during four out of the last five months. Although, the number for December was revised higher today to -1.1% from -1.3%. Manufacturing sales were expected to make a reversal in January and grow by 0.4%, but the actual number came higher at 1.0%.
US Industrial and Manufacturing Production – The industrial production declined by 0.6% in January as last month's report showed, which was revised higher today to -0.4%. Although industrial production was expected to increase by 0.4% in February, today's report showed only a 0.1% increase. Manufacturing production declined yet again in February by 0.4% against a 0.1% growth expected. That comes after another negative month in January which was at least revised higher as well from -0.9% to -0.5%.
DUP Party Is Working Hard to Get the Deal Done – Sky TV reported earlier that the DUP Party of Norther Ireland is holding 'ongoing, significant' talks with government and they will stay over in London for the weekend to try and get the Brexit deal done. This sounds promising because if Theresa May gets the DUP to support her, then the chances for the deal to pass next Tuesday's vote increase considerably.
The move lower is complete
SMAs are providing support
The current trend is still bullish
The hammer candlestick signaled the reversal
The 100 SMA provided support again today
USD/CAD entered a bullish trend two weeks ago after trading in a range for several weeks. Although this week we saw a retrace down, the trend is still up since the pullback ended this morning way above previous lows. The price found support at the 100 SMA (red) this morning and formed a pin candlestick above it which is a reversing signal. The following candlestick looks quite bullish so the reverse is already underway.
In Conclusion
The economic data from the US today was disappointing. The Empire State manufacturing index fell to the lows of last year, the industrial production missed expectations growing by a mere 0.1% while manufacturing production declined once again. The USD lost around 30 pips after these reports, so let's see if it will close the week on a bearish footing.