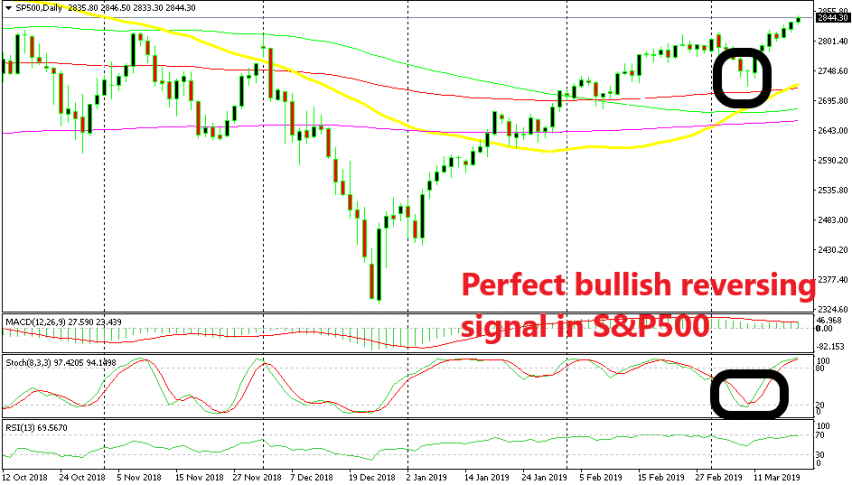 Stock Markets Continue the Rally after the Pullback Early This Month
Stock markets had a difficult tie during the first week of this month. They turned bullish at the end of December last year after the massive decline during the last quarter of 2018 and formed a strong bullish trend since then, but we saw another pullback lower in the first several days of the month.
The sentiment got hurt in financial markets on the India-Pakistan conflict, the Boeing crash and other economic and geopolitical issues. Safe haven's rallied as they usually do during such times, while stock markets tumbled. Although, that was just a pullback before the next leg higher.
S&P500 retreated nearly 100 points lower that week and it formed a doji candlestick on the daily chart, right above the 100 SMA (red). That was a strong signal that the retrace was over, but we already had a long term buy signal in the German Dax and didn't want to get too exposed.
Now, the price has made a total reversal and the uptrend is back in place. Today the sentiment has been quite positive again and S&P is making new highs for the year, so we have to wait for another pullback lower in order to get in on the bullish trend.