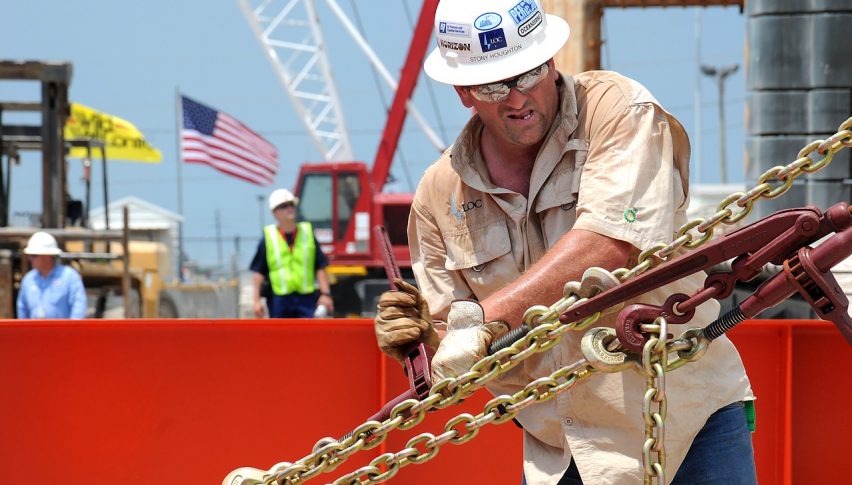 Forex Signals Brief for May 3: Markets Wait on US Jobs Report
We have been waiting all week for this one and finally, we get a look at how the US economy is performing on the back of the non-farm payroll data.
The expectation is that last month the US created 181K new jobs while the unemployment rate remained steady at 3.8%. It is also worth watching the average hourly earnings figure which is expected to tick up by 0.3% and is keeping its nose in front of inflation.
Given what we heard from the FOMC during the week, there will be plenty of attention on today's number. Jobs in the US have been the thing that has been holding much of the economy together. In an environment where inflation has been weak and GDP growth questionable, jobs remain steady.
The belief is that if jobs remain strong and growing each month, then ultimately that will drag the rest of the economy along with it. At least in time.
So that is really what the FOMC is hoping for and why Jerome Powell will be hoping for a strong result. Remember we've seen numbers as high as 300K in recent times, so there is certainly the ability to outperform here.
Elsewhere we will also be looking out for Eurozone CPI which will likely weigh heavily on the EUR/USD should the number disappoint.
While in the UK the GBP/USD will again be in focus with Services PMI coming on the back of yesterday's BOE Meeting.
Forex Signal Update
The FX Leaders Team finished the session with two wins from three signals in another relatively quiet session for the guys.
USD/JPY – Active Signal
The USD/JPY has been a really good trade for us recently, as the 112.00 level has been holding up really strongly. As such, we are back in looking for some further downside. The DXY is also holding below resistance which is nice and with many Japanese traders away this week, there has been some weakness around.
Gold – Pending Signal
GOLD continues to look weak on the back of the FOMC. We are having a really good test of support here and if that breaks, we could be in for a sharp fall. There has been a series of lower highs on the way down and the chart certainly looks bearish at the moment.
Cryptocurrency Update
BTC looks like it has finally made a decision and is breaking out of the $5,400 level to the upside.
Price had been stuck between $5,000 and $5,400, for some time now, but never really tested that lower level.
It also looks like we have a bit of an upward sloping channel on the daily chart so that would suggest we have a bit more room to run higher, but ultimately that is often a bearish pattern on a longer-term basis.