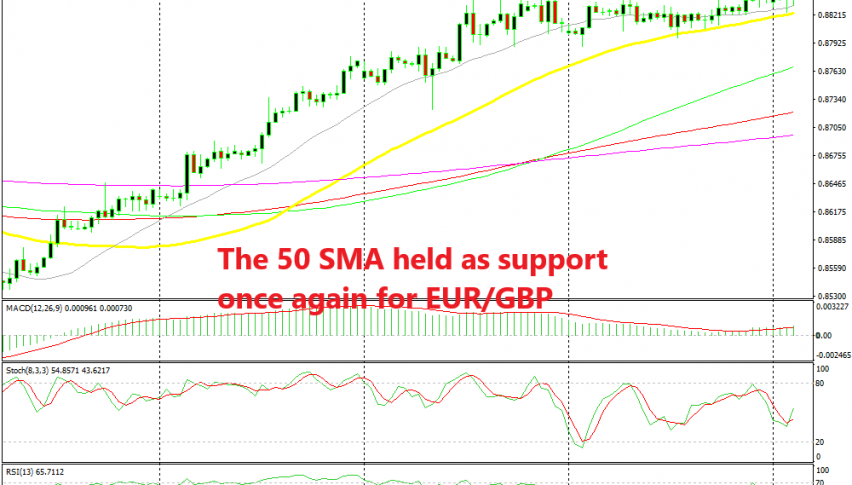 EUR/GBP Turns Bullish at the 50 SMA Once Again
EUR/GBP has been trading on a bullish trend since the beginning of May when it turned bearish below 0.85. Now it trades at 0.8860s, which means that this pair has climbed over 350 pips so far. In the first three weeks, the trend was pretty strong and the 20 SMA (grey) was providing support for this pair, thus pushing it higher.
In the following weeks, the uptrend slowed and the 50 SMA (yellow) caught up with the price. So, now the 50 SMA has turned into support for EUR/GBP. This moving average held its ground pretty well all week last week and now the price has just jumped off of it once again.
You can see that the price just touched the 50 SMA earlier today and formed a pin candlestick on the H4 time-frame. That's a reversing signal after the pullback lower which took place since last Friday and the price reversed higher after that. We have been buying this pair, but missed that opportunity this morning. So, we will wait for another pullback at the 50 SMA and try to go long on this pair when that happens.