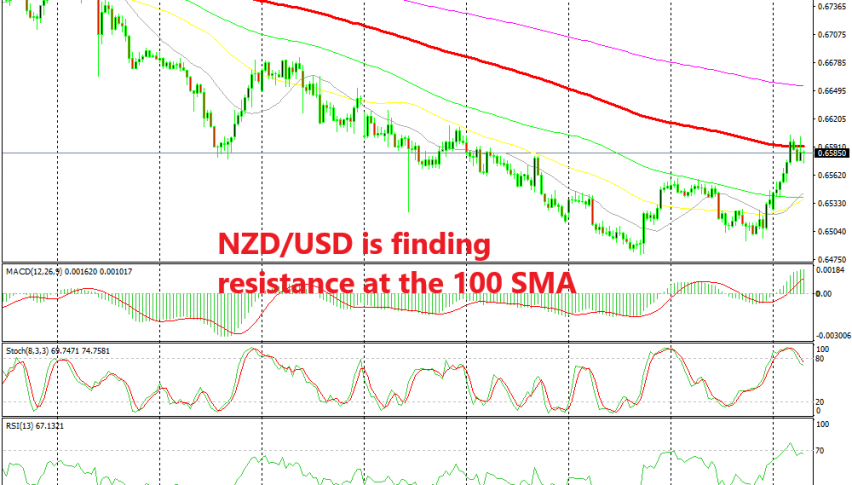 Shorting the Retrace in NZD/USD at the 100 SMA
The USD has been pretty bearish in the last two trading days. EUR/USD gained around 50 days on Friday and it stretched the gains further to the upside for another 100 pips yesterday. The story has been similar on other major pairs such as NZD/USD which has climbed around 100 pips in total.
This looks a strong move, but looking at the bigger picture, the USD still has the upper hand in all this. NZD/USD is still on a bearish trend on larger time-frames. So, this latest move higher is just a pullback of the larger bearish trend and the pullback looks overdone on the H4 chart.
The stochastic is severely overbought and is now heading lower, while the 100 SMA (red) is providing resistance on this time-frame. Besides, fundamentals are still bearish for this pair; the trade war between the US and China is hurting the sentiment which in turn hurts risk assets such as commodity Dollars.
On top of that, the New Zealand economy will also suffer due to the weakening Chinese economy as a result of this war. So, we decided to short this pair since the price has been finding resistance at the 100 SMA since late in the US session yesterday. Let's see if the bearish trend will resume soon or whether the retrace will continue further to the upside.