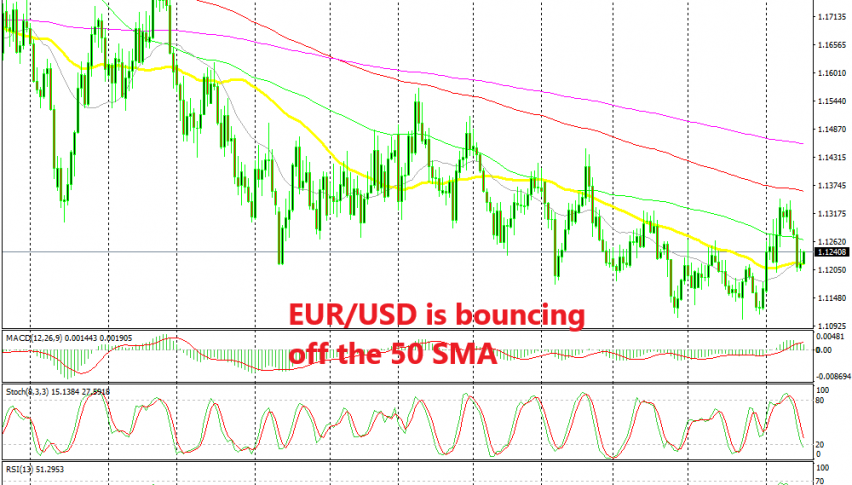 Waiting for a Pullback in USD/JPY in Order to Sell Again as Risk-Off Sentiment Prevails
Yesterday I opened two sell forex signals in AUD/USD and USD/JPY. USD/JPY had been retracing higher for the last two weeks after the strong decline three weeks ago, which looked like a good opportunity to sell since the pullback was overstretched. On the other hand, AUD/USD was barely retracing higher which was another strong signal to sell since the buyers couldn't find enough strength to push higher.
I woke up this morning to see that both those signals had closed in profit. AUD/USD had tumbled as risk assets were sliding lower once again, while USD/JPY was also declining as safe havens were picking up pace overnight. This shows that the sentiment in financial markets had turned negative again.
I couldn't find anything which could have hurt the sentiment overnight, so this is a move in anticipation of the FED meeting tomorrow. If anything, the news that Apple has resumed sales of Huawei laptops should have been positive for the sentiment, but traders are more focused on the FED right now since the US and the global economies have slowed considerably.
So, as the sentiment has turned negative again, the plan now is to wait for another pullback higher in USD/JPY and then try to open another sell signal in this pair. Yesterday we sold this pair below the 100 SMA (green) on the H4 time-frame, which provided solid resistance for the second time in a few weeks. That moving average looks like a good place to look for another short signal here, so that's what we will do – wait for a pullback up there and sell when stochastic becomes overbought.