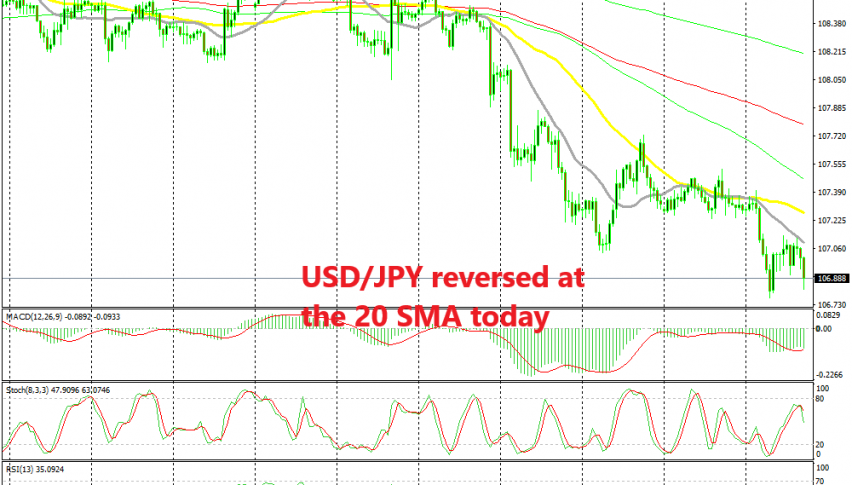 USD/JPY Remains Bearish As MAs Keep Pushing It Down
USD/JPY turned bearish at the end of April and the downtrend picked up pace in May and even more so this month. The price has declined around 550 pips during this time and if we look at the daily chart in your platforms, you will see that the 20 SMA is providing resistance and pushing the price down om that time-frame.
Although, switching to the H1 chart, we see that the 50 SMA (yellow) has been providing resistance for this pair in the last several days. Yesterday we opened a sell forex signal at this moving average after the pullback higher and then booked profit overnight as this pair lost around 60 pips after the escalating geopolitical conflict between the US and Iran.
US applied new sanctions for Iran's officials which will brake apart whatever diplomatic relations were left between the two countries. That bodes well for the JPY since increased uncertainty helps safe havens assets. Today the pullback higher was even weaker and it ended at the 20 SMA (grey) on the H1 time-frame.
This shows that the pace is getting stronger as smaller MA's take things in their hands. We thought about going short on this pair, but we were already short on EUR/CHF which is another safe haven pair. But, this is the way to trade forex now, wait for a retrace in safe havens and then buy them, until the sentiment changes.