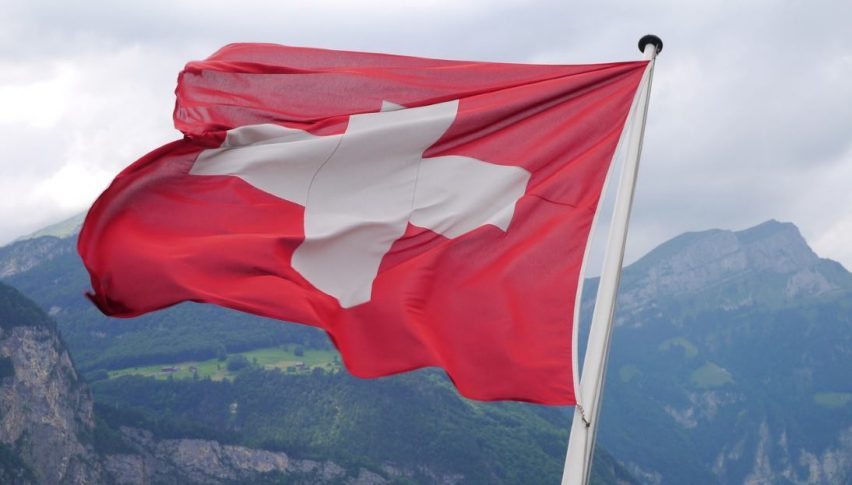 USD/CHF Fails At 38% Fibonacci Level
It has been a whipsaw session for the Greenback, with early strength giving way to late weakness. Modest rallies against the Swiss franc, Euro, and Canadian dollar have been snuffed out, with the USD/CHF failing to eclipse Fibonacci resistance. Midway through the U.S. session, it appears that June's downtrend in the USD is ready to continue. 
Aside from GDP, the U.S. pre-market hours brought a collection of sub-par jobs reports. The American labor market has been strong over the past 2.5 years, a highlight of economic performance. However, Continuing Jobless Claims (June 14) and Initial Jobless Claims (June 21) both came in worse than expected. While these are peripheral employment metrics, the summertime lag certainly has the attention of many analysts.
USD/CHF Rejects 38% Fibonacci Resistance
The bear run in the USD/CHF is intact following an early session rejection of the daily 38% Current Wave Fibonacci Retracement (.9815). Since then, sellers have stepped in and flipped a once-promising rally on its head.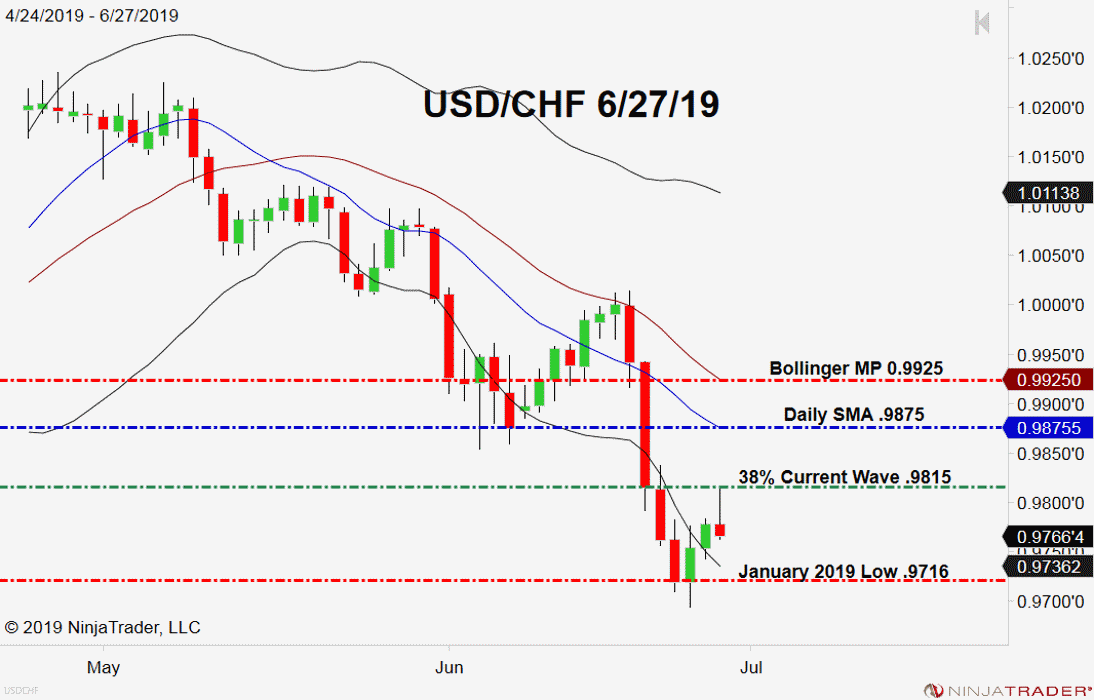 Overview: In a Live Market Update from yesterday, I issued a short trade recommendation for the Swissie. The play turned out to be a success, as rates rejected Fibonacci resistance before falling more than 40 pips. If you missed the update, check it out here. 
As Friday's closing bell approaches, everyone is wondering what the weekend G20 Summit will bring. While some traders may choose to go home long the Greenback in hopes of a U.S./China trade breakthrough, sustaining any sort of rally will be tough. For the moment, monitoring the G20 from the sidelines may be the best idea.