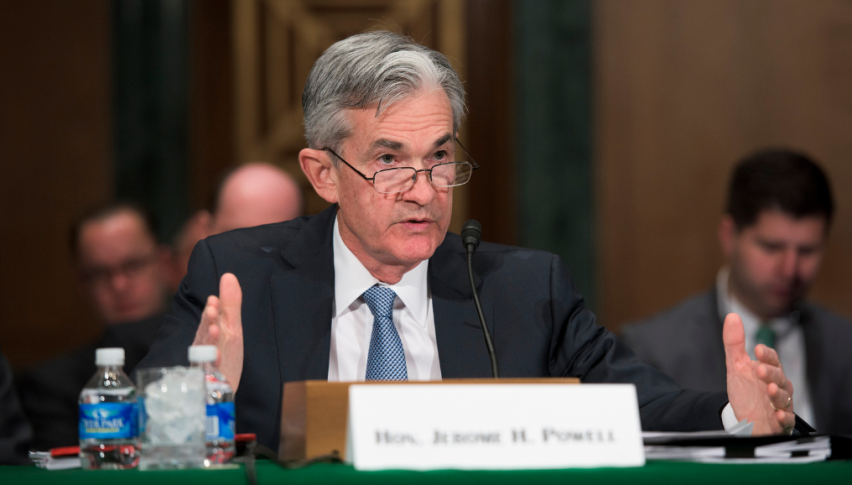 Forex Signals Brief for July 9: Markets Wait for Powell to Head to Capitol Hill
Markets have eased in the most recent session, while the USD pushes higher as we eagerly await Fed Chairman Jerome Powell's visit to Capitol Hill.
Powell will be testifying in front of Congress on Wednesday and Thursday amid concerns that the trade wars and a string of soft data will weigh on markets in the foreseeable future. The expectation remains that there will be a rate cut coming in July, but we would all like to hear more from the man himself.
Data wise it is a thin schedule as markets enter a bit of a holding pattern as they wait on the FOMC minutes and Powell. We do get JOLT job opening which is slated as a top-tier event but in my opinion, it doesn't really hold all that much weight. We've already seen the US add 224K jobs last month and the markets have already priced that information in.
In European trade, the EUR/USD has some very minor data out, but most of the attention remains on the Greenback this week.
Forex Signal Update
The FX Leaders Team finished with 2 wins from 2 trades with GOLD being the star performer as it held below the key $1400 level.
EUR/USD – Active Signal
The EUR/USD has been quite weak since it broke under the 1.1300 level. We got short yesterday, looking for some more downside and so far that has been exactly what we've seen happen. A bit of a bounce in the USD certainly helped us out, but the longer-term trend is in our favour here.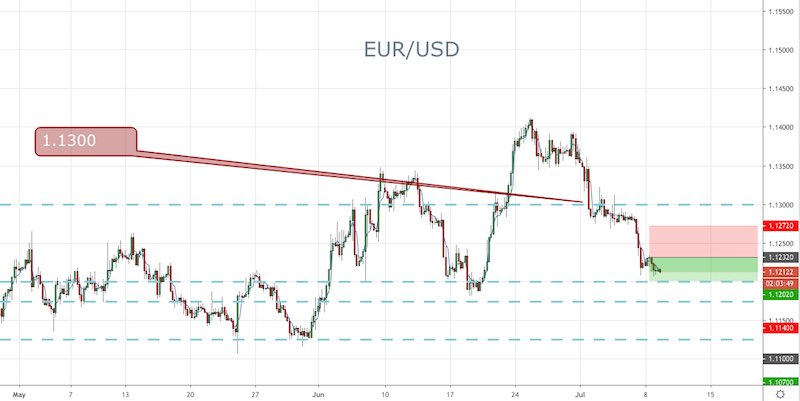 EUR/GBP – Active Signal
You could be mistaken for thinking the EUR/GBP has not been trading at all as we have not seen much movement. The 0.9000 level is still key for us here and we are seeing this one rounding out slowly. Let's be patient and let it continue to creep its way lower.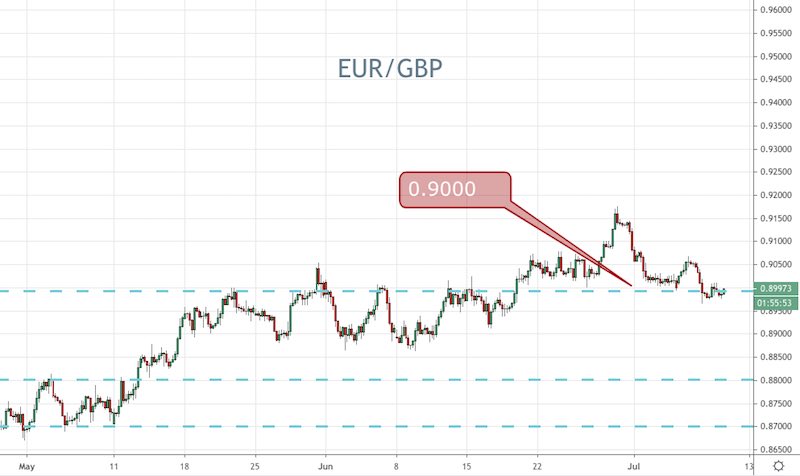 Cryptocurrency Update
BTC has once again been active in the Asian session and has recently taken out the $12,500 level.
Yesterday, price started making a charge through the all-important $12,000 level after breaking out of the triangle formation that I spoke about yesterday.
I am very much bullish at the moment and price really has been ticking all the boxes for me. I fully expect a test of $13,000 before a run at the highs of $14,000, perhaps even this week. The coiling price action is a classic sign of a breakout in the making and that's what we've seen.
The fundamentals haven't really changed and so far Bitcoin continues to follow the key technical levels quite nicely. It will continue to drag the rest of the sector along with it for the time being.