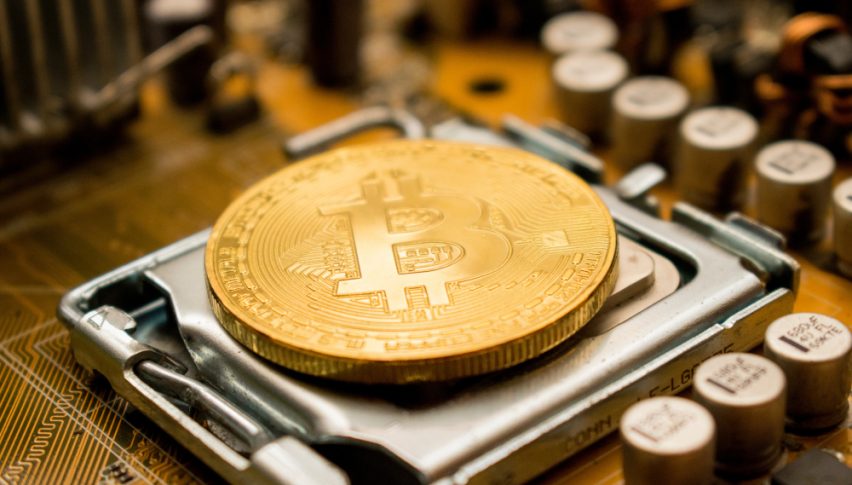 Although the long-term trend remains bullish for Bitcoin, a continuation of the correction seems likely. The fight between bulls and bears looks quite balanced at the moment, so without further ado, let's find out where Bitcoin and the major cryptocurrencies are heading next.
BTC/USD DAILY CHART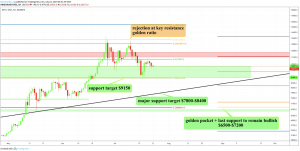 Bitcoin reached down exactly to the 0.382 fib level where it bounced off heavily, as assumed in the prior analysis. It also perfectly reached all the way up to the resistance between $11,000 – $11,500 where it faced harsh rejection. For now, Bitcoin's trend depends on the current support level between $9,135 and $10,000. If this support level fails to hold, Bitcoin finds its next support between $7,800 and $8,400. If Bitcoin attempts another rally towards the upside, it will face strong resistance at around $11,500. For now, a re-test of the $9,135 support target seems likely.
Furthermore, as long as the key support at $6,500 – $7,200 holds, Bitcoin's mid-term trend remains bullish.
ETH/USD DAILY CHART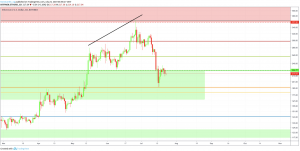 Ethereum reached down perfectly to the golden ratio at $190 where it bounced off shortly after nearly 24 percent. For now, Ethereum is in a support zone and might attempt another rally towards the upside. However, for another attempt towards the upside, Ethereum should hold above $206 where the golden ratio is located at. For now, it seems likely that Ethereum will continue its downtrend towards $170.
XRP/USD DAILY CHART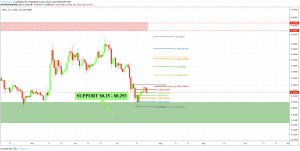 XRP reached down to the indicated support zone where it bounced off 20 percent. After reaching to $0.34, XRP started to decline again. If XRP holds above $0.30 it might go for a rally towards $0.37, where the 0.382 fib level is located at. However, as long as Bitcoin's retracement continues, it seems very likely that XRP will continue its downtrend towards the support zone between $0.25 and $0.29.
The biggest gainers of the week were
REN, which surged by 120 percent,
MER, which gained by 185 percent, and
CRE, which rose by 85 percent.