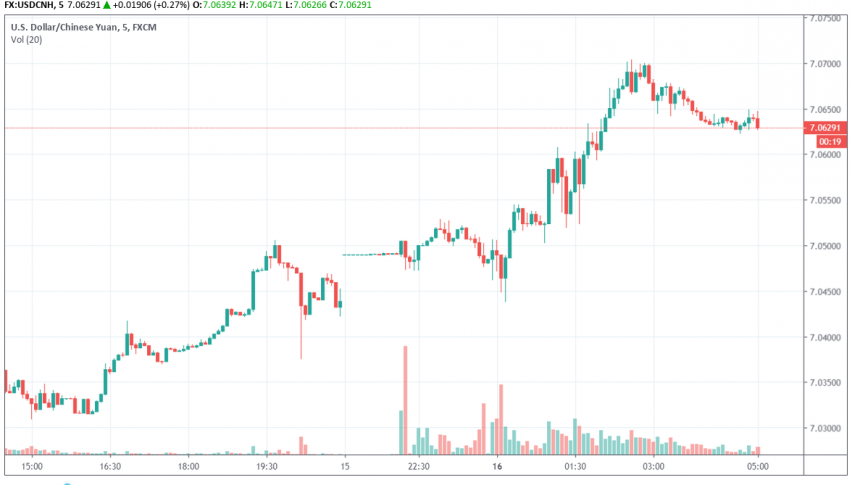 Chinese Industrial Production, Retail Sales Lower Than Expected in August
Posted Monday, September 16, 2019 by
Arslan Butt
• 1 min read
The trade war continues to wreak havoc on China's economy with industrial production falling to its lowest levels since February 2002. China's industrial production registered a 4.4% growth YoY in August, lower than the 4.8% in July and coming in lower than economists' forecast for a 5.2% growth.
Investment in fixed assets have also fallen lower, rising at 5.5% in 2019 till August. Economists were expecting fixed-asset investments to grow at a rate of 5.6% during this period. In addition, domestic demand is also weakening within China, with retail sales declined to 7.5% in August vs. 7.6% in July and 7.9% expected by economists.
Prior to this data being released by the National Bureau of Statistics, Chinese Vice Premier Liu He had remarked in an interview that the economy faced downward pressure and would find it difficult to maintain a 6% growth rate this year. The prolonged trade war between US and China have been causing significant weakness in Chinese manufacturing and trade for over a year now, and the situation is expected to continue this way until a trade deal is finalized between both sides.
On the release of this news, the Chinese yuan dipped slightly with USD/CNH trading at 7.062 at the time of writing.