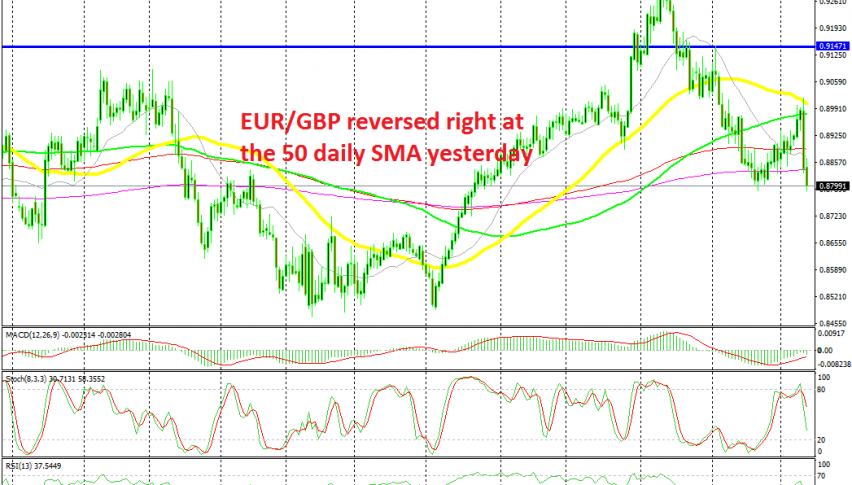 EUR/GBP Turns Bearish at the 50 SMA, as Hopes for a Brexit Deal Increase Again
EUR/GBP has been bullish from May to August as Theresa May was leaving the office of the UK Prime Minister. Since the middle of August, this pair turned bearish after Boris Johnson took office. But in the last several weeks, we have seen EUR/GBP climb higher again, as BoJo's efforts to get a Brexit deal done were falling on deaf ears.
So, until yesterday, I was considering the decline as a retrace before the bullish trend resumed again. But, yesterday we saw a big reversal down. EUR/GBP turned massively bearish after the joint statement from Boris Johnson and the Irish PM Varadkar.
That's all the traders wanted and now odds for a Brexit deal have increased considerably. Looking at the daily chart above, EUR/GBP reversed down right at the 50 SMA (yellow).
So, technicals and fundamentals fell in line once again and now this pair is around 250 pips lower. Now, everything looks pretty bearish and if rumours for a Brexit deal increase, then we'll see a big decline in this pair, which will likely last for months at least.