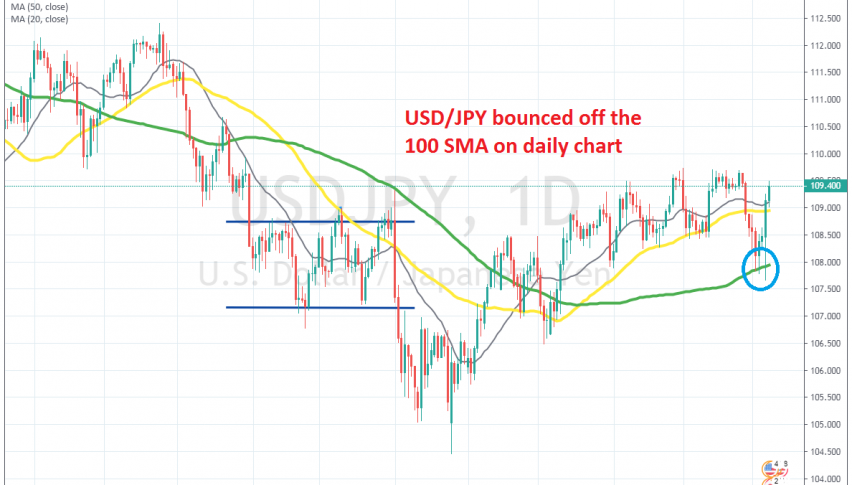 The Bullish Momentum Continues for USD/JPY as Iran Accepts Not Aiming to Kill US Personnel
Yesterday the sentiment turned quite negative after Iran attacked some US military bases in Iraq, as a retaliatory measure for Soleimani's killing. Traders feared a US response and further escalation, but the US played it cool and Donald Trump didn't give any hints at attacking back. As a result, the situation improved and safe havens turned lower.
Today, the situation is calming down further and Iran's comments on the issue are helping. A senior Iranian Guards commander was speaking on state television a while ago, making comments below:
Missile strikes' aim was not to kill US troops, but to damage military machines
Missile attacks on US targets started operation that will continue across the region
The appropriate revenge to Soleimani's killing is to expel US troops from the region
USD/JPY was finding support at the 100 SMA (green) on the daily chart in the last several days and yesterday it bounced off that moving average. Today the upside momentum is continuing and this pair seems to be heading towards December's highs.
So, USD/JPY will likely remain bullish as long as there is no escalation, which doesn't seem likely now, and retraces down should be seen as good opportunities to go long.