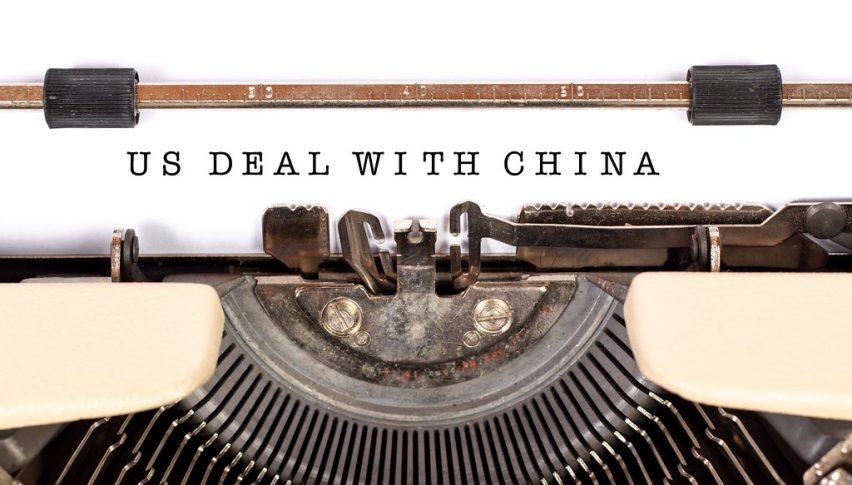 US-China Phase One Trade Deal: Positive Comments Continue to Reassure Markets
Posted Monday, January 20, 2020 by
Arslan Butt
• 1 min read
The US-China phase one trade deal was signed last week after several months of uncertainty, and since then, we've been hearing positive comments from both nations, supporting their decision to sign the partial trade deal. On Sunday, we heard US President Donald Trump assure farmers of how the deal will help them while a Chinese official also remarked on how China is planning to start with increasing its imports from the US.
With US presidential elections coming up later this year, Trump gave a speech at an annual convention of American Farm Bureau Federation, where he stated that the phase one deal would benefit US farmers as China will increase purchases of farm goods over the next two years. As part of this initial deal, China is expected to buy an additional $12.5 billion worth of US agricultural products in 2020.
Meanwhile, a spokesperson for China's National Development and Reforms Commission (NDRC) also remarked on Sunday that China will negotiate with American businesses in a bid to increase purchases of American goods from energy, manufacturing, agricultural, medical care and financial services sectors. According to the terms of the phase one trade deal, China has committed to buying an extra $200 billion worth of US goods and services over the next couple of years.