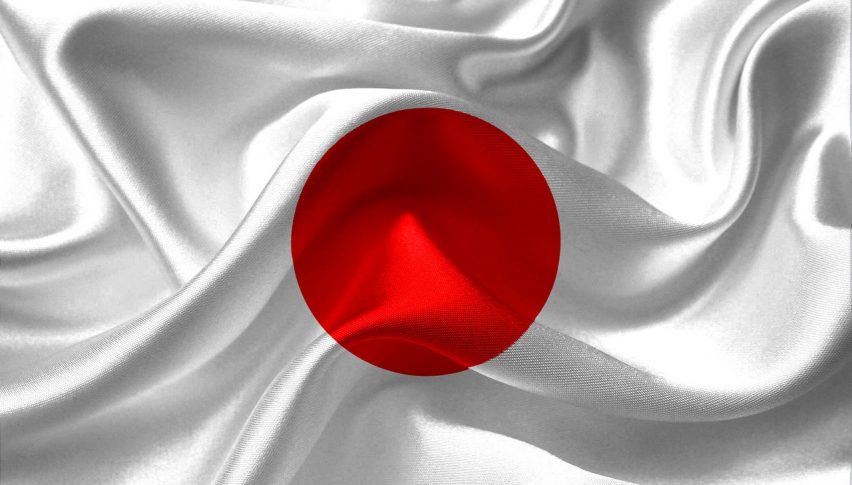 The Greenback is putting together a decent MLK holiday session, posting gains across the majors. At this hour, the USD/JPY is one of the bigger movers. Rates are back above 110.00 and are in a position to post new yearly highs. With the Bank of Japan (BoJ) scheduled to announce their Monetary Policy Statement during the U.S. overnight, the yen is likely to see some heavy action in the next 24 hours.
This evening's engagement of the BoJ is expected to be dominated by dovish overtones. Interest rates are almost assured to be held firm at -0.1%; any move up or down will be an epic surprise. 
On the U.S. side of the ledger, there are no primary market movers scheduled for this week. Aside from a few bond auctions and the release of a couple of peripheral metrics, it looks like USD pricing is going to be a product of retail order flow and little else.
USD/JPY: Technical Outlook
For the USD/JPY, a bullish bias is warranted. Unless the BoJ steps in and tightens policy, the uptrend in this market will very likely continue.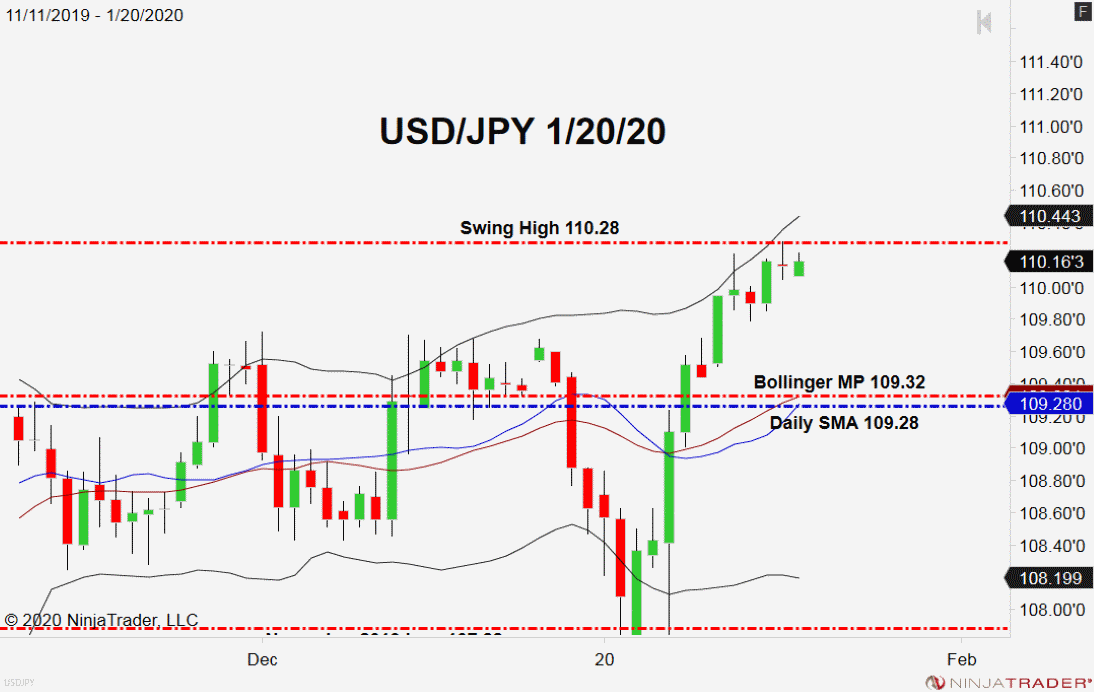 Here are a few levels worth noting ahead of tonight's BoJ announcements:
Resistance(1): Swing High, 110.28

Support(1): Bollinger MP, 109.32

Support(2): Daily SMA, 109.28
Overview: January has already been a big month for backers of the USD/JPY. Rates are up by more than 200 pips and in a position to extend the rally. At this point, bidders are dominating the action.
In several engagements from last December, BoJ Chairman Kuroda stated that there was "room for further easing" toward the yen. Citing concerns over sub-2% inflation, Kuroda reiterated the fact that the BoJ would not hesitate to extend its massive stimulus if inflation continued to lag. Although another rate cut is unexpected, it looks like a dovish tone is going to be the primary focus of this evening's talking points and the USD/JPY.