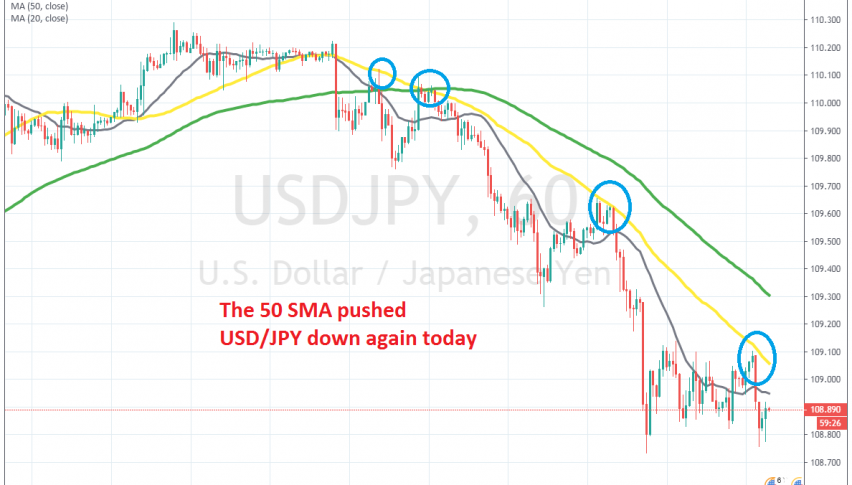 The 50 SMA Keeps USD/JPY Down, Despite Kuroda Pledging to Keep Easing
The Governor of the Bank of Japan was commenting earlier at the Japanese Parliament. He made the usual comments, about low inflation and the willingness from the BOJ to keep easing the monetary policy until they achieve their inflation goal, which will take a long time. Below are some of his main comments:
Will continue with easing to achieve inflation target
Policy is aimed at BOJ's objectives, not to help government's fiscal policy
Monetary policy is to achieve price stability and financial system stability
It is important for the government to maintain trust in its finances
But, the JPY continues to be bullish and USD/JPY reversed down earlier today. We saw a retrace in the last couple of sessions, which looked more like a consolidation, which also shows that the pressure is on the downside, since buyers can't form a proper pullback. Once the 50 SMA (yellow) caught up with the price on the H1 chart, the downtrend resumed. We didn't sell, since we were already short on EUR/JPY, so we booked profit on that trade.
USD/JPY was quite bullish for many months as the JPY plunged lower after the Bank of Japan kept interest rates unchanged while other major..
2 days ago