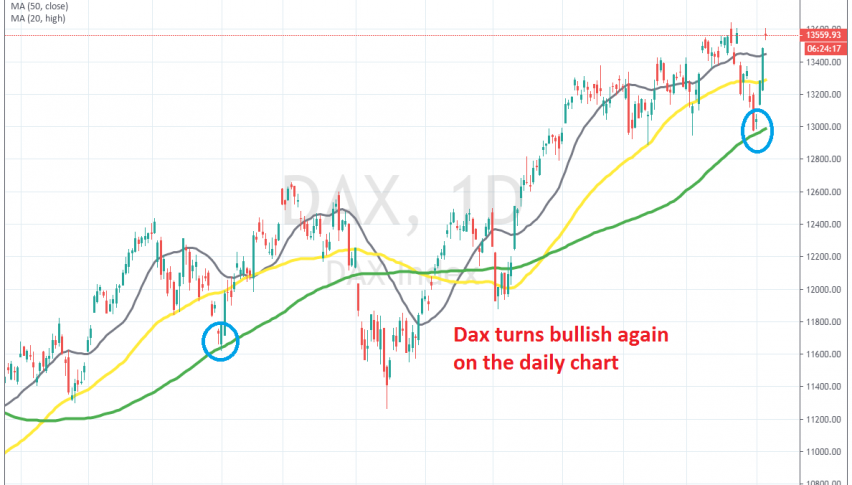 DAX Bounced Off the 100 SMA Yesterday, As the Sentiment Improved
Stock markets have been bullish since the beginning of last year. It has been a great run, despite the global economic slowdown, but central banks have helped keep the uptrend going, since they have eased pretty aggressively last year, pumping money into the global economy.
But, we saw a retrace down in the last two weeks, due to fears of the coronavirus outbreak. The 50 SMA (yellow) which had provided support during pullbacks lower and pushed the price higher in DAX was broken, but the 100 SMA (green) held as support.
Dax bounced off that moving average earlier this week, as the sentiment improved somewhat on comments about a possible cure for the virus. The price moved above the 50 SMA on the daily chart again, so buyers are back in control now. Although, comments about the virus  will keep messing with markets, so we'll have to follow them.