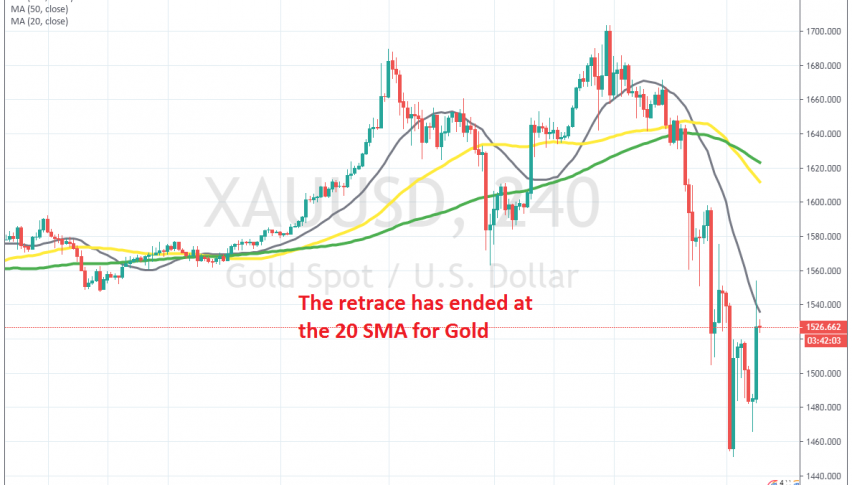 Gold Retracing Higher But Hesitates at the 20 SMA
GOLD has been on a strong bearish trend for more than a year, as the trade war weakened the global economy and the sentiment turned negative, increasing the demand for safe havens. In the first two months of this year, Gold made another surge higher, more than $200.
But, it reversed lower in the last couple of weeks and last week was the worst one in 40 years for Gold. I don't really see the situation with coronavirus getting better, so there's no reason for safe havens to retreat, but cash is flowing into the USD, since it is a world reserve currency, and now we in in times of emergency.
Gold has given back all the gains it made this year now, falling around $250. But, in the last two days, we have seen Gold retrace higher. The JPY also climbed yesterday, but today it has resumed the decline again, while Gold was still climbing. But, the climb has stopped at the 20 SMA (grey) on the H4 chart and is retreating lower now. This seems to be a good opportunity to sell Gold, but the economic situation is only expected to get worse, so safe havens should resume the climb once US and UK shut down as well.