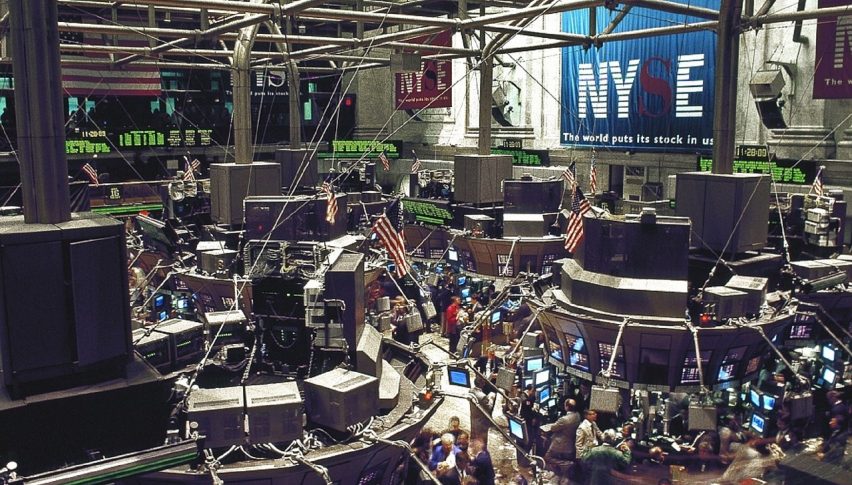 Forex Signals Brief for Apr 13: Can Markets Build on the Their Gains?
US Market Wrap
With an extended long weekend upon us, all eyes this week will be on whether or not markets can continue to build on the gains of last week.
Across the globe, there is growing optimism that the worst of the virus is now behind us, as many nations will this week reach their peaks. That means once that point has been reached, many of the social distancing measures that are in place can slowly start to be eased off.
However, it is important to note, that most countries are going it alone, with their own processes in place. So while businesses will once again be able to reopen, travel restrictions between countries will likely remain in place for some time.
But nevertheless, there is optimism in the air that things will start to improve for this point onward and whether or not the SPX will continue to bounce is the key question.
Today's Agenda
With most markets will be having another day off for Easter Monday, there is trading action today, albeit limit for some countries.
We've already seen an announcement of oil supply cuts that will put WTI in focus for today's trading session.
This week, we will be looking to a host of Fed speakers to see what they feel is the path forward from a monetary policy point of view. While we will also hear from the IMF who will be looking at similar global forecasts – most of which won't be pretty.
Otherwise, the key event of the week will again be US jobless claims on Thursday. We've already seen a staggering 15 million claims since the saga began and we should expect more of the same this week.
Forex Signal Update
The FX Leaders Team hit 5 winners from 8 trades last week, as volatility slowed down compared to only a few weeks ago.
Make sure you follow our live signals as the week starts to build and risk-on comes back into favour.
GBP/USD – Active Signal
The GBP/USD has been holding up as PM Johnson has now left hospital and is doing well. We are also seeing a more risk-on tone over the last week and this is helping price hold up. 1.2500 is strong resistance so we wait and see how this one will play out.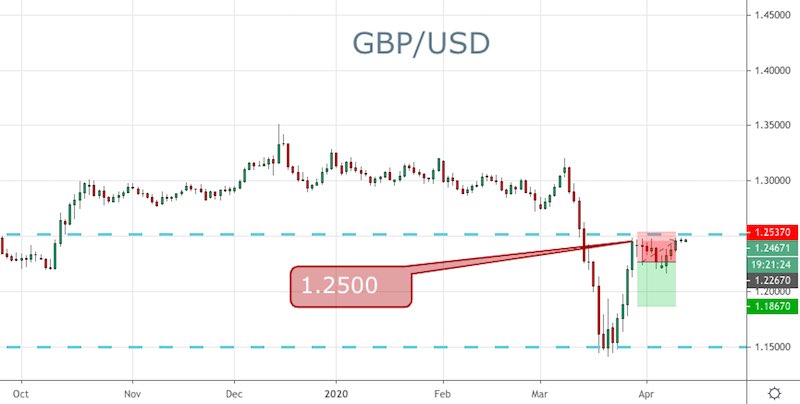 SPX – Watching
The SPX has been slowly but surely building a base and as mentioned, we will all be wondering if price can keep on grinding higher.  2,900 is my line in the sand and when the peak passes and restrictions ease this level could fall.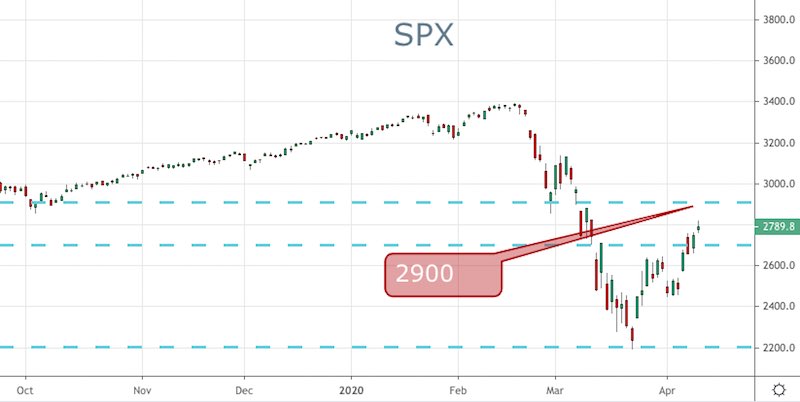 Cryptocurrency Update
BTC has seen a softish few days and has fallen back under the $7,000 level.
This was a pretty important level for me and I was bullish as long as price was above it. Now that it has dropped, there is a chance of more downside. 
As we can see, that trendline that has been holding has dropped and that is generally a sign of weakness. The sellers have been piling in recently so there was never really much hope of an extended rally to the upside. $6,000 is now the first downside target for me.
Safe havens such as Gold and the JPY have been taking advantage of the financial troubles with the ban king system and lower FED rate odds
3 days ago