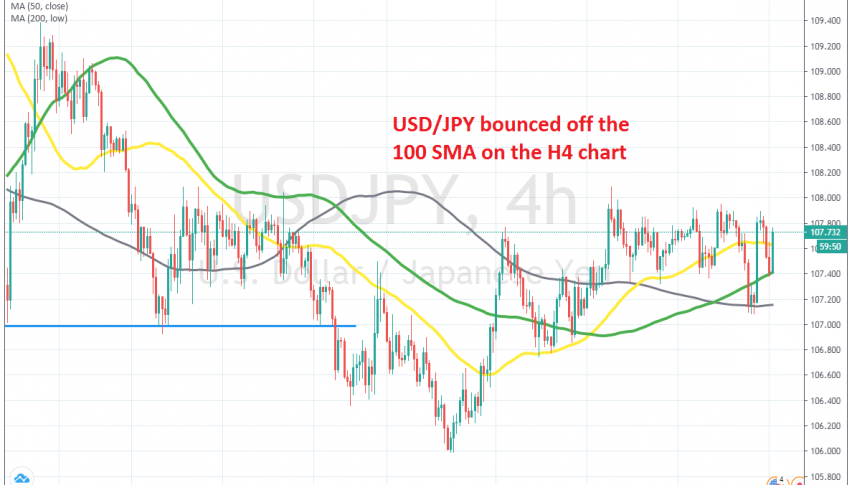 MAs Keeping USD/JPY Bullish
USD/JPY went through a big crash worth 11 cents during late February and early March, as coronavirus spread in Europe and safe havens surged. But, it reversed in the following couple of months and climbed for 10 cents until late March. However, the climb ended at 111.70s where it ended.
Since then, this pair has been retracing lower; but the retrace stopped at 106 in the first week of May and since then the pressure has been on the upside, although the move hasn't been too strong. During this time, moving averages have turned into support, holding the bullish trend in place.
The 50 SMA (yellow), which had been providing support during the decline, turned into support. That moving average held the uptrend going during most of May, until the 28th when this pair retraced lower, but this time the 200 SMA (grey) turned into support. Today, it was the 100 SMA (green) which turned into support, where USD/JPY bounced from. So, moving averages are keeping this pair bullish, although we missed the opportunity to buy USD/JPY at the 100 SMA. But, we will follow this pair for another pullback lower.