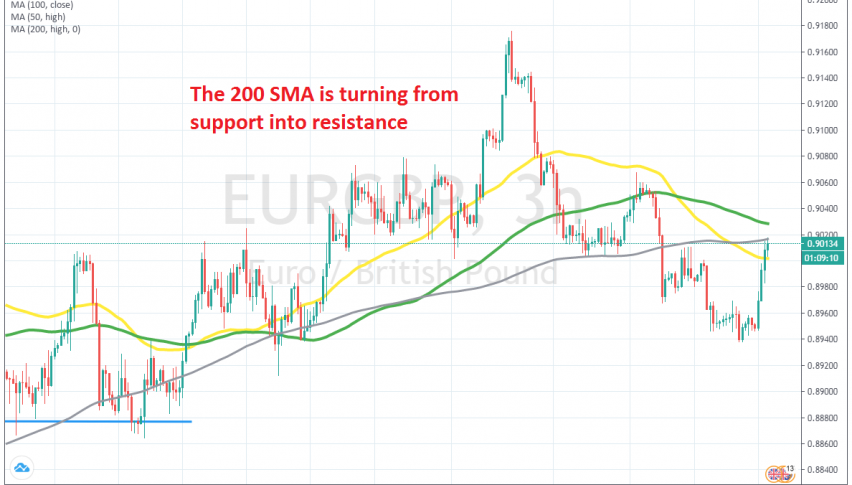 Selling EUR/GBP Below the 200 SMA, As This MA Turns From Support Into Resistance
EUR/GBP turned quite bullish in June, after retreating around 7 cents lower from 0.95 in the previous several weeks. But the bullish momentum ended at the end of June, at 0.9170s and this forex pair has been retreating lower since then, losing around 250 pips.
The Euro has been bullish today, with EUR/USD gaining nearly 100 pips, while the GBP has been bearish, with GBP/USD losing around 70 pips early this morning, before consolidating. So, EUR/GBP has benefited form this sort of price action in those two pairs and has climbed around 70 pips.
But, it seems like the retrace higher might be over now. Buyers ran into the 200 SMA (grey) a while ago and that moving average stopped the climb. The 200 SMA worked as support earlier this month, as well as in June, so it might turn into resistance now, as these indicators usually do.  We decided to open a sell forex signal, since the 200 SMA is rejecting the price, hoping that we will see a deeper pullback lower or maybe EUR/GBP resuming the bearish momentum.