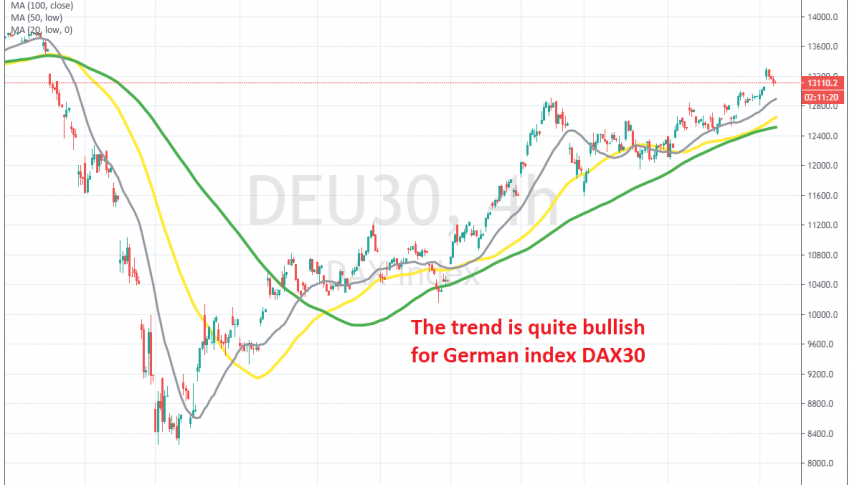 Getting Ready to Buy the Pullback in Dax, As It Retraces Down
Stock markets have been bullish since mid-March, following the major crash in the first half of that month, which was a result of traders panicking due to coronavirus. But, the sentiment improved eventually, as governments and central banks across the globe starting throwing all they had into markets, and they also borrowed a lot to help the economy recover.
The more cash induced in financial markets, the better it is for risk assets and particularly stocks. Stock markets have been bullish cine then, although the German index DAX hasn't been able to claim all the losses from the crash during the first two weeks of March yet.
Moving average have turned into support now on the H4 chart, as shown above, not that stock have been needing them to climb higher. So, stock markets have been bullish, but we see that Dax is pulling back lower now. I will be following the price action here and will try to buy Dax, probably at the 20 SMA (grey) on this time-frame chart, if we get a bullish reversing signal down there.