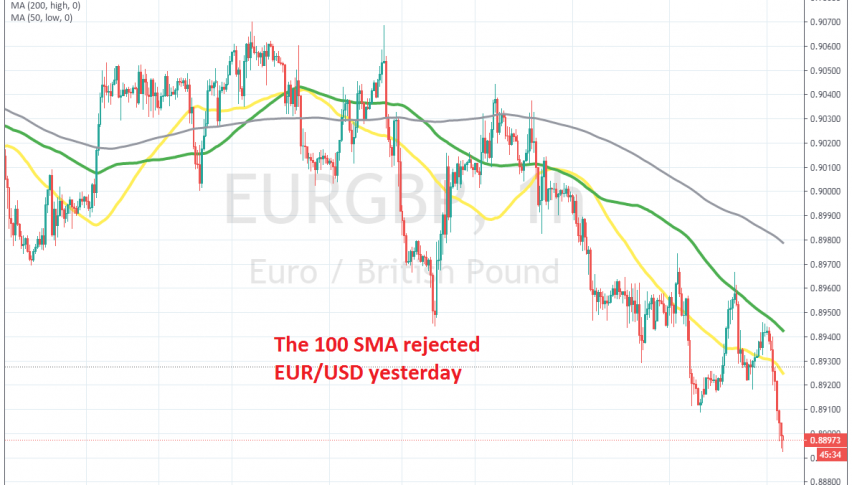 Booking Profit in EUR/GBP As the Decline Resumes
Yesterday we decided to open a sell forex signal in EUR/GBP as this forex pair was retracing higher on the H1 chart. EUR/GBP used to be bullish from March until July this year, but the trend changed in August, as the European economy started showing signs of weakness after the rebound during the first few months of reopening.
Today's CPI (consumer price index) inflation report has showed just that, as inflation turned negative this month. The UK economy on the other hand, is holding up well and is not turning weaker, as we are seeing in the Eurozone, hence the bearish trend in EUR/GBP
So, we decided to sell EUR/GBP at the 100 SMA (green) yesterday, after a decent pullback higher. But, the 100 SMA held as resistance and reversed the price back down, despite being pierced briefly. During the night another pullback took place, but it was weaker than the prevoius ones and sellers returned and send the price lower. We booked profit, but will look for more pullbacks higher in order to open another sell trade here.