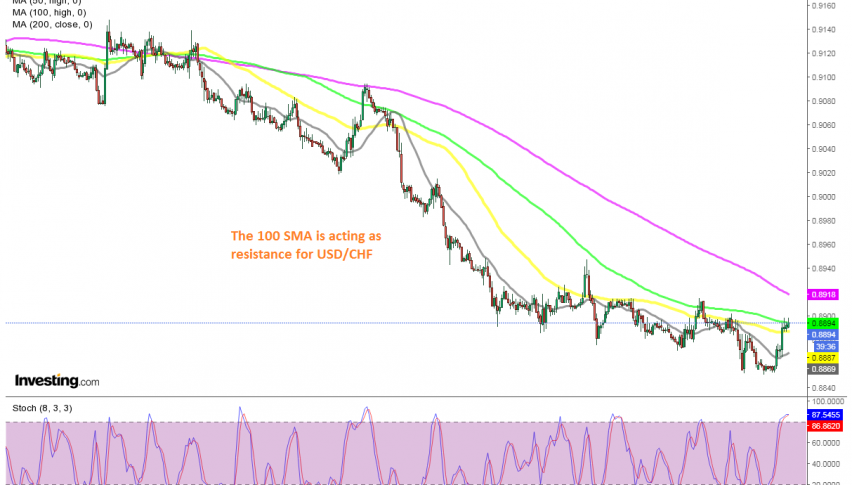 Shorting the Retrace Higher in USD/CHF Again
Earlier this week we took a position in USD/CHF , going short when it was retracing higher. The trend has been bearish here for a long time, since the CHF has been acting as the ultimate safe haven, at a time when Gold and Silver have been declining since August.
The decline in this pair started back in March, after the roller-coaster ride back then due to the coronavirus breakout in Europe. During this time, retraces higher have been great opportunities to go short on USD/CHF and we have been selling this pair during pullbacks.
Earlier this week, we decided to open a sell forex signal in USD/CHF as this pair retraced higher to the 100 SMA (green) on the H1 chart. This morning, we saw another retrace higher and the price is trading right at the 100 SMA once again now, so we decided to take another short position, since the retrace up is complete as the stochastic indicator also suggests. Now let's wait for the reversal to take place.