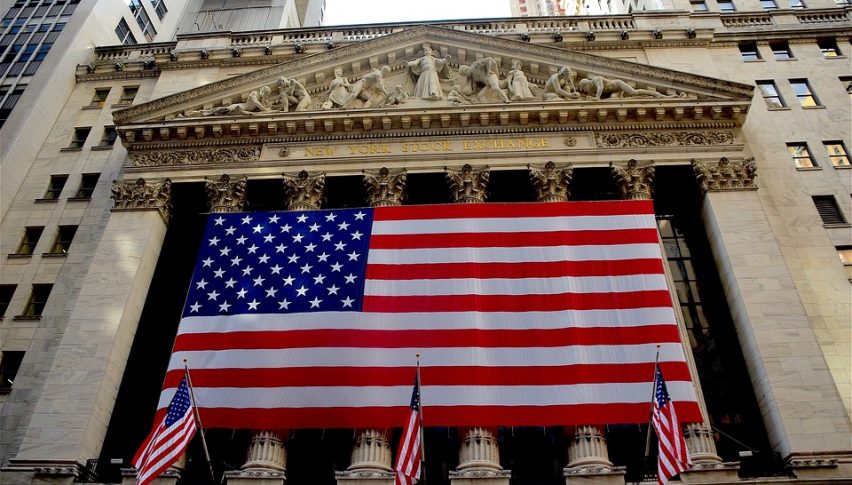 Electoral College Certifies Joe Biden President-Elect
In a vote that lasted into Monday's early evening, the U.S. Electoral College awarded president-elect status to Joe Biden. Electors officially cast their votes for Biden over Trump, by a margin of 306 to 232. Although Trump vows to continue contesting the outcome, the vote will become official on 6 January 2021.
Monday was a curious day on Wall Street as early gains were wiped out on a weak close. This morning has been different, as stocks are once again on the rally. At the midway point of the U.S. session, the DJIA DOW (+300), S&P 500 SPX (+38), and NASDAQ (+95) are in the green. For the time being, it's all systems go for risk assets.
A few hours ago, the IBD/TIPP Economic Optimism Index (MoM, Dec.) was released to the public. The figure came in at 49, beneath the previous release of 50. Any value beneath 50 is viewed as being definitively pessimistic; today's low number is no doubt a product of fresh COVID-19 shutdowns. In fact, reports are surfacing that New York City may be in for another round of sweeping lockdowns due to rising COVID-19 cases.
On Monday, the Electoral College didn't do much for market sentiment. Let's take a look at where the December E-mini DOW stands after the historic vote.
Electoral College Votes Biden In, DOW Rallies
At this point, 30,000 is the key number in the DOW. For the past 9 sessions, it has acted as both support and resistance.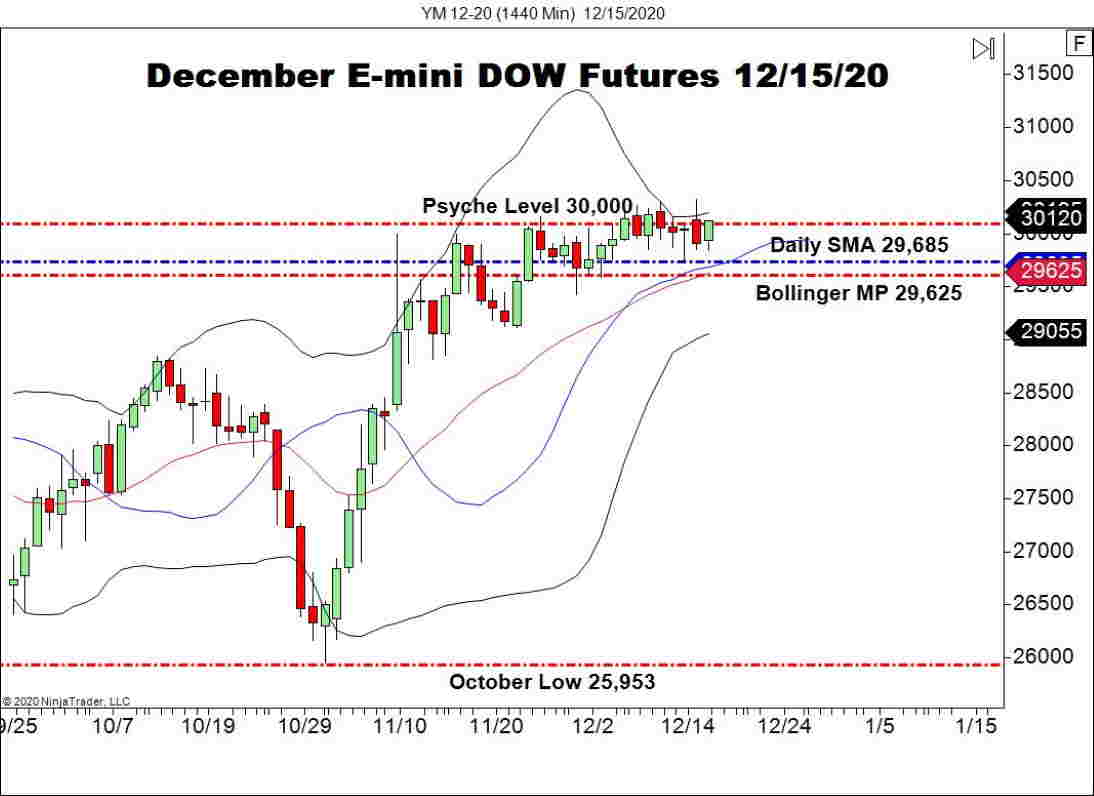 Overview: In the hours since the Electoral College vote, price action in the DOW and December E-mini DOW futures has been positive. Once again, 30,000 is seeing heavy two-way action and is the primary technical level in this market. Be on the lookout for the DOW and U.S. stocks to consolidate until we see passage of a fresh COVID-19 stimulus package.