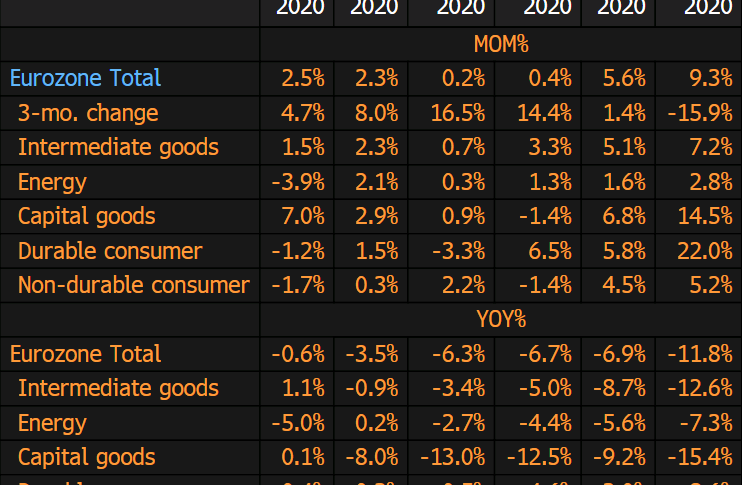 EU Industrial Production Remains Decent for the Second Month
Industrial production has been quite volatile in Europe since I can remember, even before the coronavirus crisis. It tends to switch regularly from positive to negative from month to month, and last March and April it took a big dive during the lockdown months. It turned positive after that, but the volatility returned again in summer.
However, in October, we saw a decent jump of 2.1%, which was revised higher to 2.3% today, while November's report was expected to come in at 0.2%, but it posted another strong reading of 2.5%. This is the first time we have see two strong months in a row since the reopening in May, but we will have to wait and see if the production can keep the pace in December and January, as restrictions were intensified during these months.
Eurozone Industrial Production From Eurostat – January 13, 2021
November industrial production +2.5% vs +0.2% m/m expected
Prior +2.1%; revised +2.3%
Industrial production WDA -0.6% vs -3.2% y/y expected
Prior -3.8%; revised to -3.5%
Factory output in the Euro area beat expectations in November, rising strongly despite the reintroduction of lockdown measures across the region. That adds some encouragement to the Q4 data – well, at least on the surface of things. However, the market remains more forward-looking, and with tighter coronavirus measures, it is set to extend into the majority of Q1 of this year, so a double-dip recession is still possible.