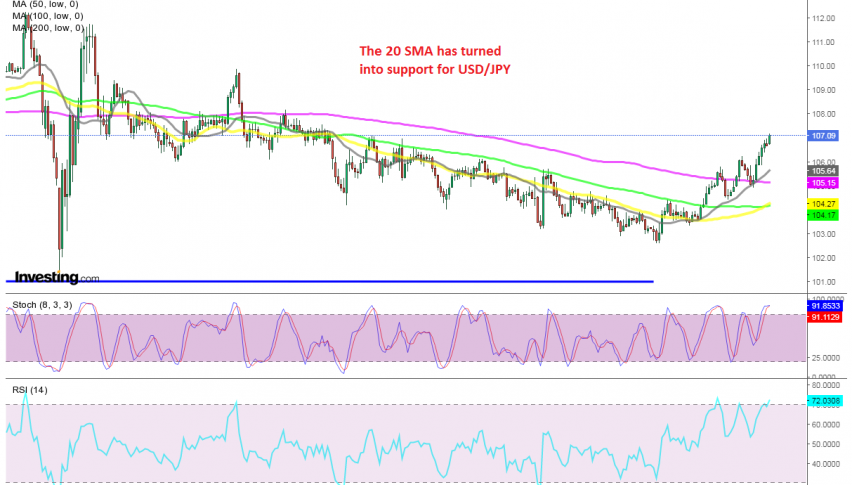 Moving Averages Confirm the Trend Reversal For USD/JPY
It seems like last year's downtrend has ended for the USD/JPY. This pair was on a long-term bearish trend, which started in March last year and continued until early January this year. Safe haven currencies were attracting traders, due to the increased uncertainty, while the USD was on a long-term decline.
As a result, this pair fell around 9 cents, with moving averages pushing it down on the monthly chart, particularly the 100 SMA on the daily chart. But that moving average broke at the end of January, indicating a possible trend reversal.
Now the reversal has been confirmed and the bullish trend is official. The USD/JPY has broken above all moving averages on the daily chart, which have now turned into support. The 100 SMA (green) which was the ultimate resistance before, was broken, and the 20 SMA (gray) has turned into support for this pair on the daily chart.