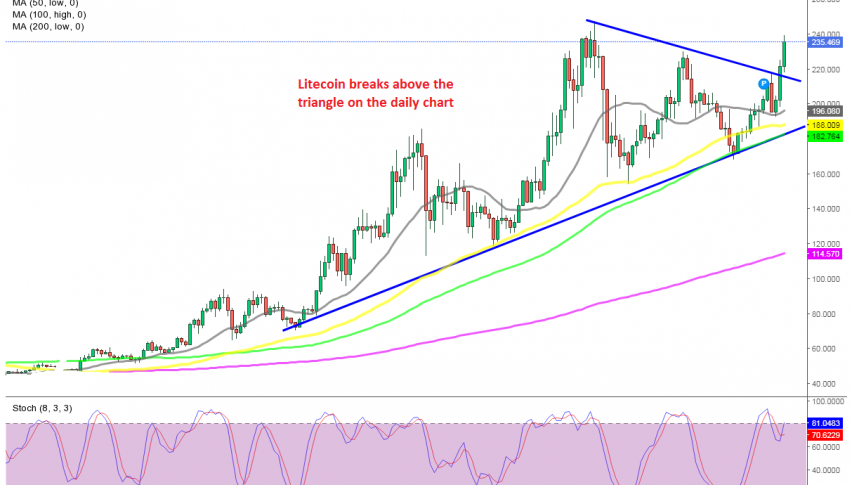 Litecoin Breaks Above the Triangle, As Buyers Take Control
Litecoin was slow to gain some bullish momentum last year, but eventually it started catching up with the crypto market in December and it surged higher in january and February. Although, in the last week of February we saw a deep pullback in cryptocurrencies and Litecoin lost more than 1 a third of the value during that crash.
Although, the 50 SMA (yellow) which had been providing support in January did so again, holding strong in February too. LITECOIN bounced off that moving average, but unlike Bitcoin or Ethereum, it hasn't been able to make new highs, which put the bullish trend in question.
We highlighted yesterday the triangle which was forming in Litecoin and we mentioned that the momentum was bullish on the long term charts nonetheless, with the smaller moving averages such as he 20 SMA (gray) providing support. Today buyers seem to be in charge, having broken the top line of the triangle and now Litecoin seems to be heading for $240.
We are long on this cryptocurrency since late February and now our signal here is well in profit. But, since the bullish momentum has just resumed again, we will hold on to this trade and milk it well, well beyond our 3,000 pip profit that we have at the moment.