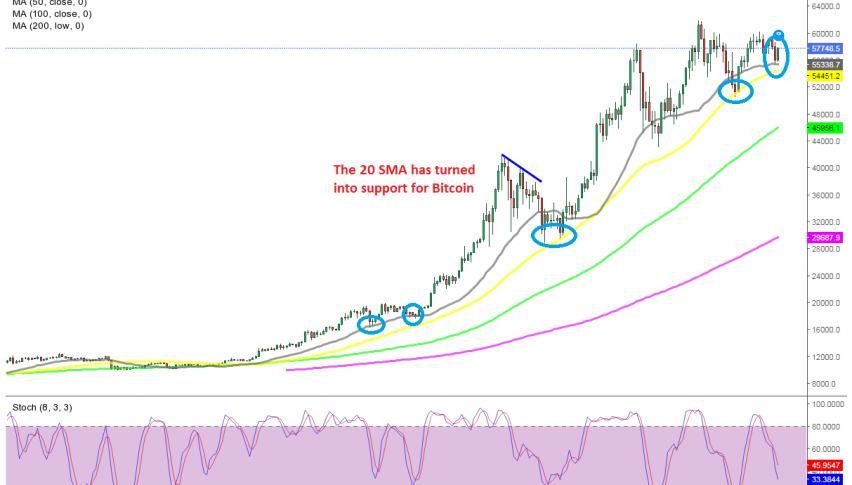 Bitcoin Bounces Off the 20 SMA, As Cryptos Hold the Bullish Trend
Cryptocurrencies were extremely bullish during the last two months of 2020 and the first two months of this year. Most cryptos kept making record highs, as this market had the strongest bullish run ever, among all financial markets.
They remain bullish, but the volatility has been in both sides since late February. We have seen some decent pullbacks, but moving averages have held well as support, particularly the 50 SMA (yellow) and at times the 20 SMA (gray), as shown above on the daily BITCOIN chart.
In the last two days, we have seen another retrace lower in the cryptocurrency market, but it seems like the retrace might have ended now. The decline stopped at the 20 SMA at around $55.500 and has bounced more than $2,000  higher now.
So, buyers are back in control today. We have two buy signals in Ethereum and Litecoin by the way, so we are not opening more signals until we book profit in one of them, since we are more than 2,000 pips in profit in both trades.