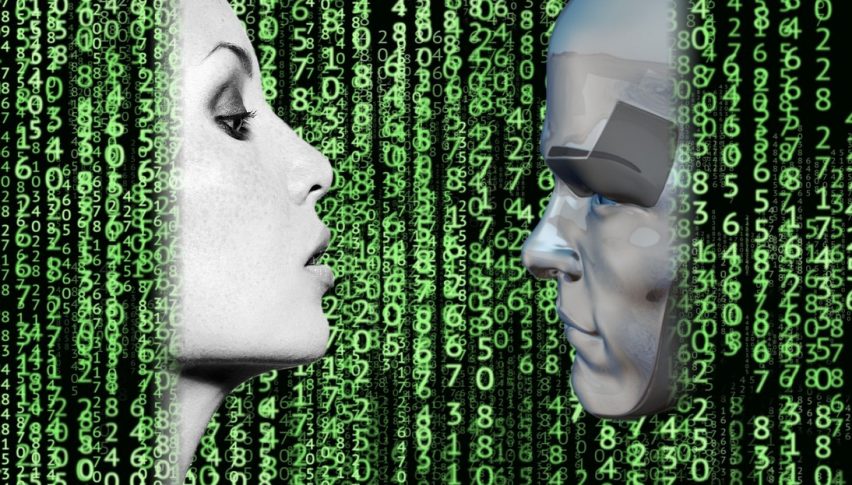 Singularity (AGI) Holds Its Ground At $0.40
In conventional terms, "the singularity" refers to the merging of mankind and machines. The idea gained popularity in the early 2000's and was promoted by American futurist Ray Kurzweil. Now, SingularityNET (AGI), also known as Singularity, is a cryptocurrency that is up 2,774% over the past 12-months. Like most other cryptos, bidders are piling into AGI in the hopes of reaping huge rewards.
What exactly is SingularityNET? At its core, Singularity is a decentralized, anonymous marketplace for the trade and sale of artificial intelligence algorithms. The creators of Singularity believe that the future will be built on AI and they want to be the world's premier outlet for related products. Currently, the company's core business is divided into the marketplace, publishing and staking sectors. 
What makes Singularity unique is its affinity toward artificial intelligence. As the self-proclaimed "world's first decentralized AI network," SingularityNET provides actual services to its customer base. Accordingly, AGI isn't a viable store of value as is Bitcoin. It's more like the service-oriented Ethereum.
Will Singularity make it in the long haul? Maybe, maybe not. However, it does provide a unique service suite and one that may become very popular as AI technologies advance.
Singularity (AGI) Holds The Line At $0.40
Since posting all-time highs at $0.59, Singularity has pulled back more than 20%. Now, it appears to be ready to continue 2021's uptrend.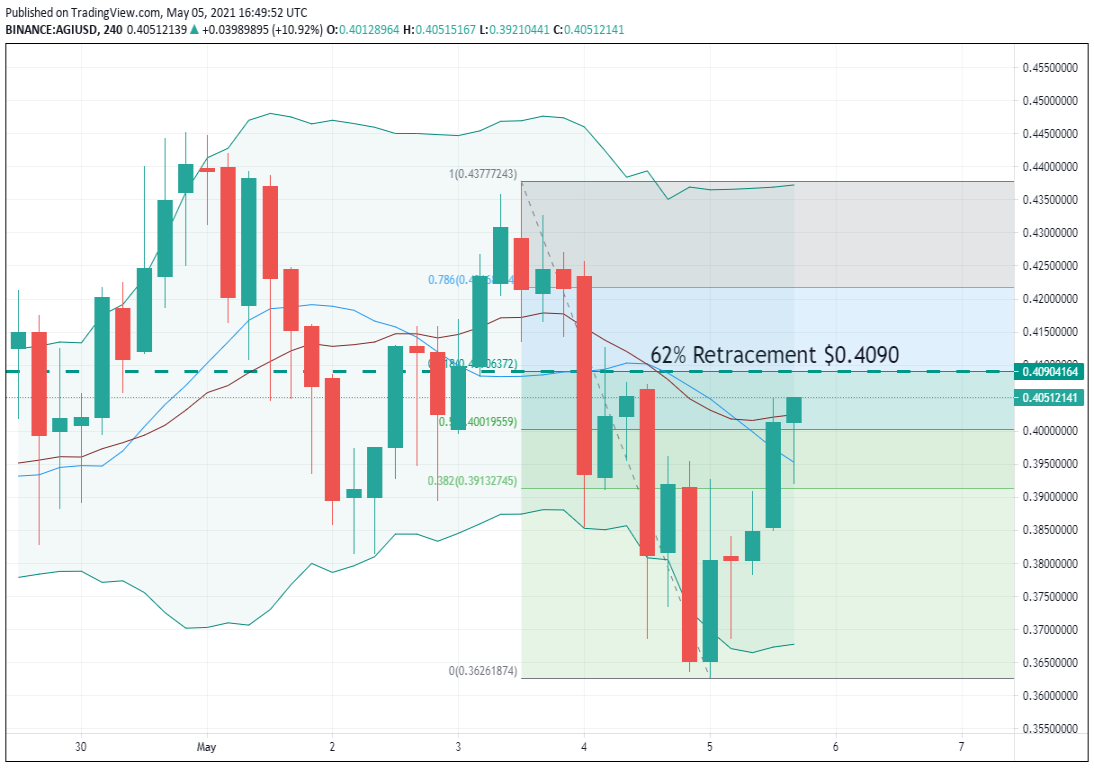 Bottom Line: For now, AGI is testing the 4-hour 62% Fibonacci retracement at 0.4090. If this level is taken out, prices are likely headed much higher. Until the end of today's session, I'll have buy orders in AGI from $0.4150. With an initial stop loss at $0.3850, this trade produces 7% ($0.03 per AGI) on a standard 1:1 risk vs reward ratio.