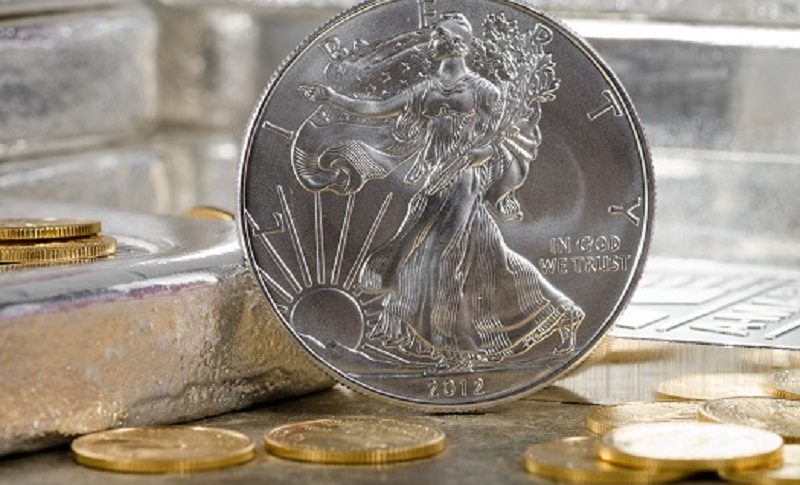 Shorting Silver as Gold/Silver Ratio Keeps Increasing
Gold has shown some interesting resilience in recent weeks. It surged higher from April, gaining around $25, which is 2,500 pips, and after the retreat in June, this month is looking quite bullish once again. But, we can't say the same for silver, which has shown increased weakness, especially since June.
SILVER tumbled down last month, as the USD reversed higher, following the shift in the FED rhetoric. The Federal Reserve finally decided to accept the better economic reality, particularly the increasing inflation, which yesterday surged higher to 5.4%, exceeding the projected 4.9%, which puts even more pressure on the FED to start thinking seriously about tightening the monetary policy, by hiking rates and lowering the monthly bond purchases. 
Silver buyers haven't been able to pick it up from the floor for a month
This should turn the sentiment even more bullish for the USD – in fact, it is already happening, as we saw the jump/decline in main USD pairs yesterday after the inflation report, in favor of the buck. So, after booking profit on our long USD positions in the main forex pairs, we are thinking of buying the USD again today.
[[XAG/USD-graph]]
But, we are using silver now, since it has shown great signs of weakness for about a month. While, gold is still on a bullish momentum, silver has been stagnating, and trading within a tight range.  The 20 SMA (gray) and the 100 SMA (green) are also acting as resistance on the H4 chart today, so we decided to take a short in XAG/USD.
The XAU/XAG ratio has been increasing since February
Gold offers more in terms of pips, since the volatility is much higher, but the situation is uncertain there, since the USD is starting a long-term bullish trend, but gold buyers are still holding on. Silver looks much simpler; it is waiting for the bullish momentum to fade in GOLD and it is likely to start heading down. The Gold/Silver ratio is also on an uptrend, moving above the moving averages, which have turned into support now. The 200 SMA (purple) is still some distance away, so there is still room for the ratio to widen further, which is negative for silver. Now, let's wait for the decline in the XAG/USD to begin at some point.