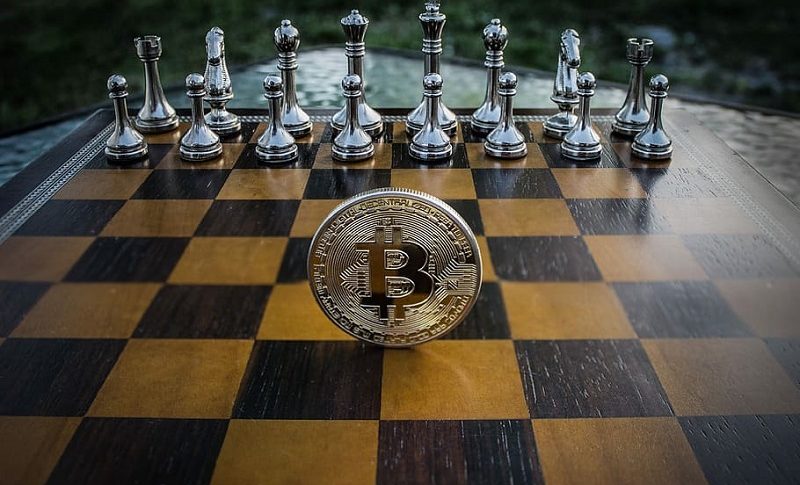 Caution Advised for Crypto Buyers, As Bitcoin Hesitates Around the $40,000 Resistance for the Third Day
Cryptocurrencies have made a decent reversal since last Tuesday/Wednesday, finally showing some buying interest from the market, after being really bearish for more than two months. The situation was getting increasingly bearish for cryptocurrencies, especially during July, so the reversal came as a surprise to most cryptocurrency traders. However, the bullish momentum might have come to an end for the time being, so crypto traders should apply caution, especially those who are on the buying side.
Bitcoin Analysis – BTC/USD Weekly Chart
The 20 weekly SMA keeping Bitcoin in check
Looking at the Bitcoin weekly chart, we can see that the support zone around $30,000 held well, and it finally rejected the price last week, sending BTC/USD higher. The 50 SMA (yellow) also caught up with the price last week, and it turned into support right away, as Bitcoin bounced off that moving average.
But now, BITCOIN has reached the 20 SMA (gray), which is stopping the bullish momentum above $40,000, together with the resistance zone around that area. So, this is a strong sign that the bounce might have come to an end, and we might see a reversal down soon, probably to the support area around $30,000.
Bitcoin Analysis – BTC/USD Daily Chart
Bitcoin can't push above the 100 daily SMA
Changing to the daily time-frame, we see that last week, Bitcoin broke above the 50 SMA (yellow), which has been the ultimate resistance since the middle of June. But, it is having trouble pushing above the 100 SMA (green), which has been providing resistance for several days. The price has moved above $40,000 several times on the smaller time-frame charts, but BTC/USD has been finding sellers up there every time, sending the price below that big round level again.
War on Cryptocurrencies Continues
Bitcoin is failing to hold above $40,000 quite often, so the chances are that it might turn back down again, since the daily chart also points in that direction. After all, the war on cryptocurrencies continues, with China pushing with the crackdown, particularly on Bitcoin mining firms. The US Justice Department (DOJ) is investigating possible bank fraud by Tether Ltd executives, stemming from actiovities in the early days of its stablecoin cryptocurrency.
So, they are going back in history now, to catch the crypto companies on the wrong side at all costs. In the US Congress, the Democrats are also for fighting cryptos. They have raised the alarm about cryptocurrency price manipulation and the risk of digital currencies enabling criminal activity. Therefore, we might see a dive to the lower support area in Bitcoin if it doesn't hold above $40,000, which we highlighted as the main resistance area in our 2021 Bitcoin price prediction.